FOUND: Fisherman who'd disappeared, had tribal community concerned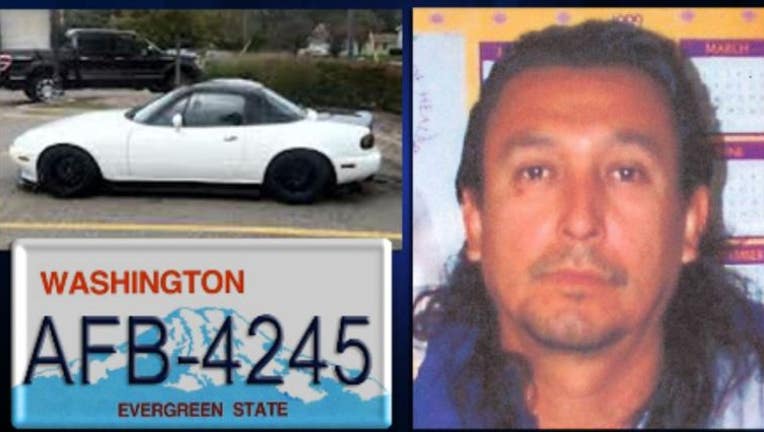 UPDATE November 13, 2014 -- Suquamish Tribal Police say Armond Chavez had been staying with a friend in Black Diamond. A family member saw him featured as missing on WMW, and contacted police. SUQUAMISH -- "He lives here on the reservation and he hasn't been home," said Mike Lasnier, chief of police for the Suquamish Tribal Police. He's speaking about 59-year old Armond Chavez, aka "Shorty," who disappeared sometime in late September. "He's a travel fisherman. He travels throughout the area regularly.He's frequently living and working on his boat out of different marinas during fishing season so, this was during salmon season so it's not abnormal for him to be away several weeks." That's why no one knew he was missing at first, but then on September 14th police found his cell phone on his boat. There was no sign of "Shorty" until two weeks later when they discovered another clue. "September 29th was the last time some of his key fobs were used," said Lasnier. That fob was used to get into the Shilshole Marina in Ballard -- the last place anyone recalls seeing Armond. His boat is still in its dock, but he and his car simply vanished. Police believe he left the area in his white Mazda Miata, but where he went is still unknown.
"Very unusual. And particularly, he's got family events, there's checks here waiting for him, it's highly unusual that he's gone missing, Lasnier said. "We're passed the point of worrying, we're really concerned, " said Bardow Lewis, a Suquamish Tribal Council Member and friend of "Shorty." "He's a person that not like your main stream American. He's happy to be on the water fishing. He doesn't want a BMW, he doesn't want a nice house, he's an old school native type person," Lewis adds. He is just holding out hope that his friend is still alive. "He could be seen on most local reservations including Tulalip, Muckleshoot, and Puyallup. He would frequent lower Queen Anne, sometime aurora, and he liked the Mecca restaurant real close to the Seattle center. He would go eat breakfast there very frequently," Lewis said. "We've entered the data on his car in the nationwide index so if any law enforcement agencies encounter the car or him, we'll be notified, but so far we've gotten no returns on it," Lasnier said. Chavez's 1991 white Mazda Miata has Washington license plates AFB4245 If you know where he is, or know anything about his disappearance, call an anonymous tip into: CRIME STOPPERS: 1-800-222-TIPS You must call the Crime Stoppers hotline with your tip to be eligible to receive a cash reward for information leading to a fugitive's arrest. Click here for information on how to text a tip to Crime Stoppers.