Foster mom: 'If the system doesn't get its act together, these kids die'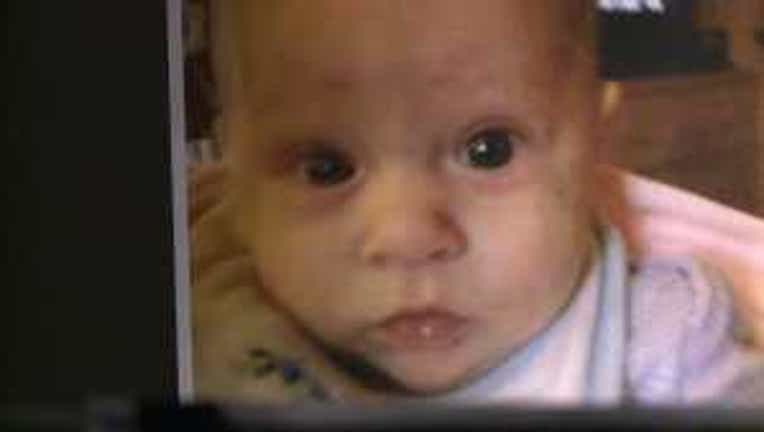 article


SEATTLE -- In Tuolumne County, Calif., 26 year-old Kevin Boehmer is charged with murder for allegedly killing his 3-month-old daughter, Kalie.

On Dec. 9, Boehmer brought the infant to the emergency room in Sonora, Calif. She was barely breathing and had serious injuries, including multiple, partially healed broken bones.  Little Kalie slipped into a coma and was taken off life support a few days later.

"The thing we thought was hardest is something bad is going to happen before she could come to us. We didn't think it would be this bad," said Jamie Hope.



Jamie and Melissa Hope wanted to foster the little girl because they had already adopted her older sister, Aveaha, after she was taken from her biological mother, Tiffany Tucker.  The Hopes found out early that Aveaha's mother was pregnant while being held in prison awaiting sentencing.

Tucker is serving five years in prison for neglecting and abusing Aveaha to the point that when a family friend finally called 911; the child was, according to doctors, within hours of dying from dehydration.  Years earlier, Tucker's first child was also taken away from her for similar reasons.

Despite that history, Tucker was allowed to choose the baby's guardian.  On Sept. 4, St. Joseph's Hospital in Tacoma discharged the baby to Boehmer, believed to be the baby's father.  Days later, he and Kalie moved to California.

"The most important thing is safety. We want to make sure that the child is safe. Here we violated that," said state Rep. Roger Goodman, D-Kirkland.  "There are so many points along the way where we could have done things differently to protect this newborn.

"I can't imagine simply giving a newborn to someone the offender in prison designates as a guardian with only a simple background check. What we should do in my opinion is bring this newborn into foster care temporarily while doing a much more thorough job of determining who this guardian is going to be," Goodman said.

The Washington Department of Social and Health Services says that even though Tucker has a track record of child abuse and neglect, those past cases are considered closed and they can't take action unless they find new violations.

"We say we don't know and we're not aware and don't have an open case?" Jamie Hope asked. "Every child is a new case?  No! If there is history here, this should be on someone's radar."

Goodman agrees.

"We find out this baby (Kalie) had broken bones in previous occasions and we find out too late by the time this baby is literally dying in the hospital. Further investigation could have been done. I don't want to second-guess California, but there has got to be better communication between the states," said Goodman.

On Sept. 11, Washington Children's Administration officials started a CPS investigation after learning Boehmer left the state. They spoke with California officials, who told them Boehmer answered a phone number he provided and confirmed he set up a doctor's appointment for Kalie. On Sept. 14, Washington closed its investigation because Boehmer was confirmed out of state.

Beth Canfield, president of the Foster Parents Association of Washington State, says that's not good enough.

"The foster parent had clearly reported to check on this baby, and they didn't listen to her because she said if it needs an adoptive home, I'm available," said Canfield.

Time and again, Canfield said, state law endangers children by placing too much emphasis on keeping kids with their biological parents.

"We're concerned because the bar has been set so much higher for kids to enter foster care. We're real concerned that kids are going to be in unsafe places," said Canfield.

Last year, Josh Powell attacked his young sons with a hatchet before blowing up his Graham, Wash., home with all three of them inside. Powell had lost custody of the boys and was suspected in their mother's disappearance. He was also being evaluated as a potential threat to the kids, but the state still allowed the boys to have supervised visits to his home, with the long-term goal of reuniting the family.

"These children had a loving home as an option and DSHS time and time again is trying to force the round peg into the square hole," said attorney David Moody.

Moody sued DSHS on behalf of Amber Wright, a young woman who was repeatedly drugged and raped by her own father. Despite clear evidence and witness testimony, CPS closed the case and allowed David Wright to keep custody.

"It's tragic that DSHS puts themselves in the position of always being reactionary instead of proactive.  It doesn't take someone with a whole lot of common sense to realize these are bad situations, these are dangerous situations for little kids and DSHS continues to screw up time and time again," said Moody.  "It would be nice if children lived with loving and supporting parents but for DSHS to push for reunification is leading to a lot of these problems.  Certain parents just simply aren't fit to care for children."

Jamie and Melissa Hope wanted more than anything to raise Aveaha and her little sister, an opportunity they felt was ripped away from them.

"If the system doesn't get its act together, these kids die," Jamie Hope said.  "We say, 'Oh, the system isn't perfect.'  Well it's bigger than that to me.  Right now it's huge to me."

Since DSHS did open a CPS investigation in September and Kalie died, the state is required to perform a child fatality review. That must be completed by June and is overseen by the Office of the State Family and Children's Ombudsman.  The review will be sent to Gov. Jay Inslee's office for review and then could go to the Legislature's Early Learning and Human Services Committee, which could draft any new legislation.