Forrest, the missing eagle owl, is found safe: Hoo-hoo!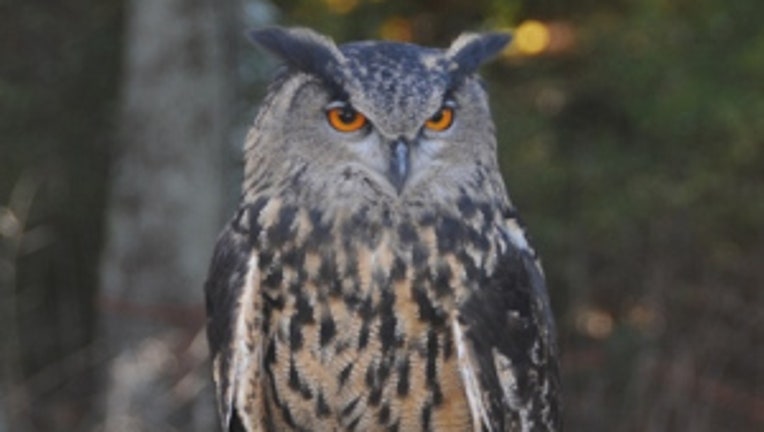 TACOMA -- The Point Defiance Zoo & Aquarium's missing eagle owl on Friday was found safe and sound after a two-day absence.

Zoo officials said Forrest, a nearly 9-year-old Eurasian eagle owl who has lived at the zoo nearly all his life, was healthy but hungry.

When he was spotted in a tree in the Fort Nisqually area late Friday afternoon, a zookeeper called to Forrest and held up his food dish -- and that brought him down to the ground.

Forrest flew off during a practice flight Wednesday afternoon. The owl is trained to fly during performances of the Wild Wonders show, and then return to the trainer.

Members of the zoo staff were rehearsing a new show on Wednesday when the owl flew away and never came back.  They believe he may have been startled by some changes recently made to the stage in preparation for the new show.

A team of staff biologists spotted the owl several times Wednesday afternoon but lost sight of him late in the day. Staff members serached the trails of Point Defiance Park for more than two days, calling Forrest by name, hooting into the trees and using whistles to try to get his attention.

He was found just before 5 p.m. Friday near Fort Nisqually.

Forrest has a wingspan of about 5 feet, stands about 2 feet tall and has bright, orange-colored eyes.