Former Washington's Most Wanted fugitive Jacob Ozuna aka 'Kapone' found beaten to death in jail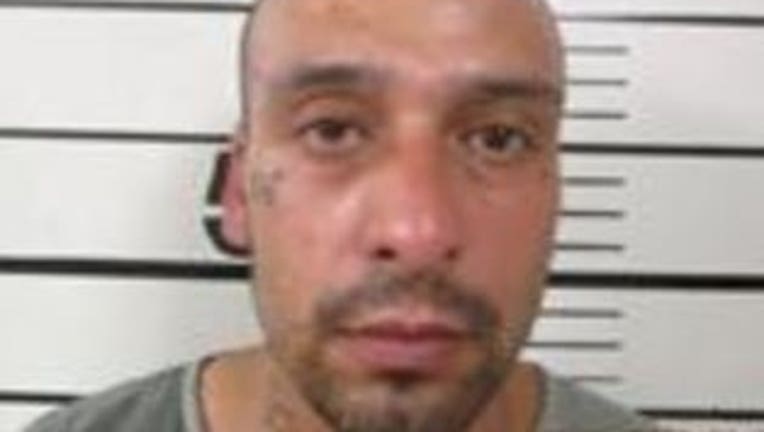 UPDATE --  An investigation is underway after former Washington's Most Wanted fugitive Jacob Ozuna aka 'Kapone' was killed in the Yakima County Jail by what appears to have been an assault by other inmates.


The 36-year-old died at a hospital early Monday following the attack late Sunday night.




The Yakima County Department of Corrections says a jail officer called for help after finding several inmates standing over Ozuna, who was unconscious. Corrections officials say the inmates involved were gang-affiliated.


Authorities say five inmates have been identified as potential suspects in this homicide investigation. They are: A 24-year-old male from the Toppenish,  a 20-year old male from Toppenish, a 20-year-old male from Wapato, a 25-year-old male from the White Swan and a 19-year-old-male from Yakima.

The investigation is continuing at this time. Yakima County Sheriff's Office Detectives are at the jail processing the scene, collecting evidence and interviewing inmates.

Ozuna was in jail awaiting trial for Murder 1st Degree, two counts of Assault 1st degree and Unlawful Possession of a Firearm. 

FUGITIVE CAPTURED May 19, 2018 --
The Pacific Northwest Violent Offender Task Force in Yakima says it took a taser to take down murder suspect, Jacob Ozuna.

He was arrested Saturday morning in Hardin, Montana by Big Horn County deputies.

The task force says an observant Field Training Officer and his rookie deputy spotted Ozuna coming out of a store. Ozuna ran and the deputies were able to catch up to him, taser him, arrest him and book him into the Big Horn County Jail.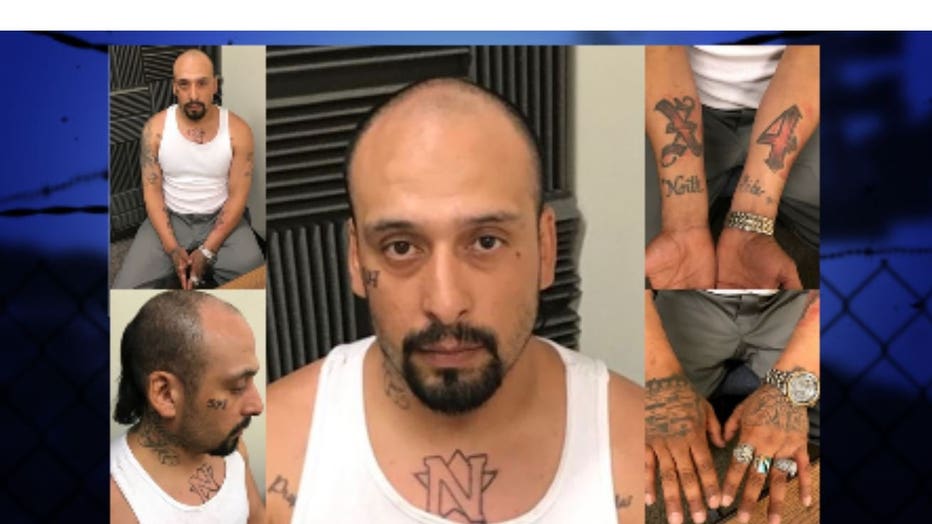 ----ORIGINAL CASE----
FUGITIVE WANTED IN YAKIMA COUNTY May 18, 2018 --
A going-away party to celebrate a man's move to the west side of the state got crashed with his killing.

The Pacific Northwest Violent Offender Task Force says six-time convicted felon and dangerous gang member, Jacob Ozuna – a.k.a. "Kapone" -- is the deadly shooting suspect who's on the run and could, himself, be hiding in Western Washington.

He has a $1 million dollar warrant for first degree murder, two counts of first degree assault, and unlawful possession of a firearm.

The task force says 'Kapone' and the victim had beef at the party outside of Wapato late last week, so 'Kapone' shot the victim in the face, then riddled him with a barrage of bullets -- even using a second gun to shoot him more before taking off.

Ozuna also has a Department of Corrections Escape warrant for breaking probation on a domestic violence court order violation -- busting into his ex-girlfriend's house with a crowbar.

His rap sheet also has convictions for multiple burglaries, theft and auto theft.

The task force thinks he may have sought treatment at Harborview Medical Center in Seattle last weekend and has ties to Sedro-Woolley and Mount Vernon in Skagit County.

Detectives say he could also be on the run with a young Native American woman.

He's 36 years old, 5'8", weighs 155 pounds and has tattoos all over, including a huge 'N' on his throat and '509' on his right cheek -- Yakima County's area code.

If you know where this "armed and dangerous" murder suspect is hiding, use the P3 Tips App to submit your information to Crime Stoppers, or call the hot line at 1-800-222-TIPS(8477).