Former Speaker of the House Tom Foley dies at 84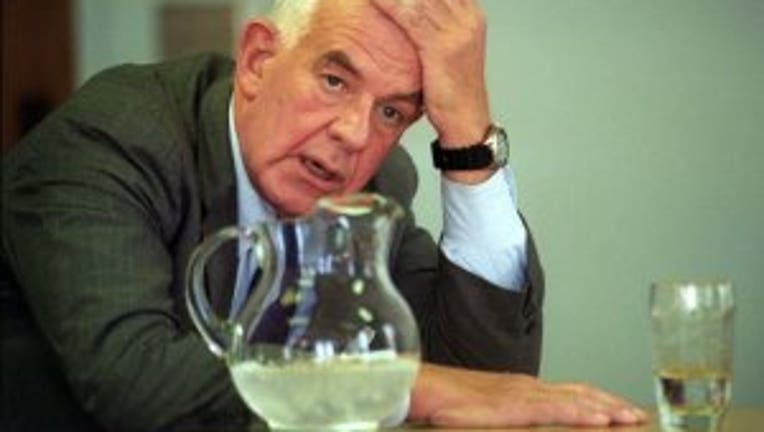 SPOKANE -- Tom Foley, the Spokane native and former Speaker of the U.S. House of Representatives, is dead at 84, the Spokesman-Review reported Friday.

Foley was a 30-year veteran of the House from Eastern Washington's 5th Congressional District. A Democrat, he lost his job in 1994 after a six-year stint as the Speaker. He was the first House speaker to be defeated in a reelection campaign since 1863.

Foley was a graduate of Gonzaga University. Born the son of a Spokane County Superior Court judge, he started his political career as an aide to Sen. Henry "Scoop" Jackson in the 1960s. He was elected to the House in 1966, and won his seat for 14 consecutive election cycles.

He was the first Speaker of the House from any place west of Texas, the Spokesman-Review reported.

He was defeated by Republican challenger George Nethercutt in 1994. Following his time in the House, Foley went on to serve as the U.S. ambassador for Japan under the Clinton administration.

Notably, Foley opposed term limits.

Foley had been under hospice care for several months before his death. Services are pending at St. Aloysius Church at Gonzaga University, the Spokesman-Review reported.

On Friday, President Barack Obama released this statement:

Today, America has lost a legend of the United States Congress.  For thirty years, Tom Foley represented the people of Washington's 5th district with skill, dedication, and a deep commitment to improving the lives of those he was elected to serve.  Tom's straightforward approach helped him find common ground with members of both parties, eventually leading to his election as the 57th Speaker of the House.  After his career in Congress, Tom served as the U.S. Ambassador to Japan, where his poise and civility helped strengthen our relationship with one of our closest allies.  Michelle and I send our thoughts and prayers to Tom's wife, Heather, and the entire Foley family.