Former Seattle Storm player Simone Edwards dies after battle with ovarian cancer
SEATTLE - Former Seattle Storm player Simone Edwards died after a battle with stage 4 ovarian cancer. She was just 49 years old.
Edwards appeared on FOX 13 last September during Ovarian Cancer Awareness Month to share her personal experience.
Edwards was diagnosed with Stage 4 ovarian cancer in May of 2021.
She was a member of the first Seattle Storm team in 2000 and won a WNBA Championship in 2004.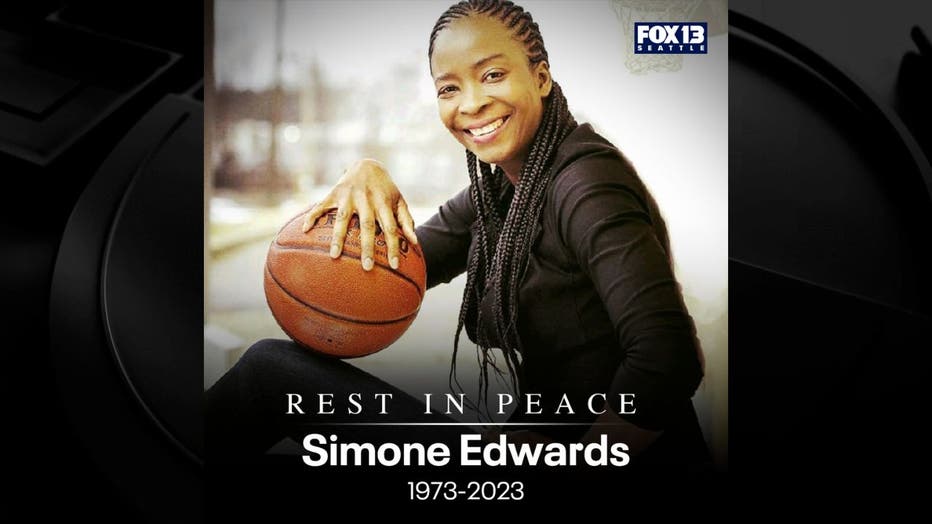 The Storm shared the news on social media.
"We are saddened by the passing of our very own Simone Edwards.
"Our Jamaican Hurricane was a warrior on & off the court. With her indefatigable energy & optimism, she brought happiness to so many.
"Our thoughts & condolences are with Simone's family and loved ones at this time."