Former Rep. Gabby Giffords to speak in support of background checks
OLYMPIA -- Former Congresswoman and shooting survivor Gabby Giffords will speak Tuesday in Olympia in support of expanding criminal background checks.

Giffords, a former representative from Tuscon, will speak along with her husband, retired astronaut Mark Kelly, during a State House Judiciary Committee hearing. Testimony is also expected from a broad coalition of faith leaders, survivors,gun owners and dealers, domestic violence prevention specialists, physicians, mental health professionals and others, supporters of the initiative said.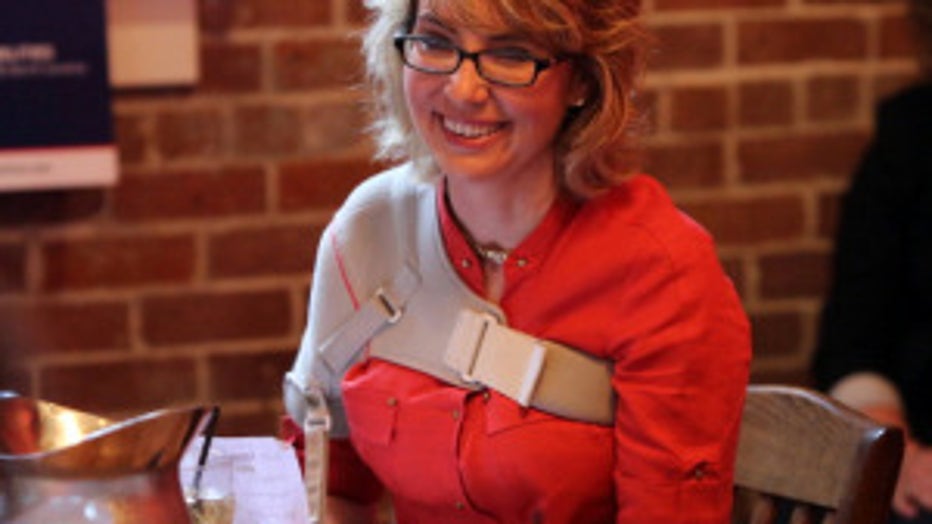 Initiative 594 would make background checks mandatory for all gun transfers, gun show purchases and online sales. Supporters of the initiative say increased public safety background checks "reduce access to guns for criminals, domestic abusers and other dangerous people from buying firearms."

Giffords was shot during a rampage that killed 6 and injured 13 others while meeting with constituents in her Tucson area district. Since the shooting, she has traveled the country with her husband supporting gun legislation.

The House Judiciary Committee Hearing will be Tuesday, January 28, at 1:30 pm in the John L. O'Brien Building