Former Miss USA and Miss Universe Chelsi Smith dies after battle with liver cancer
HOUSTON, Texas - Former Miss Universe and Miss USA Chelsi Smith died Saturday, according to WPIX. She was 45.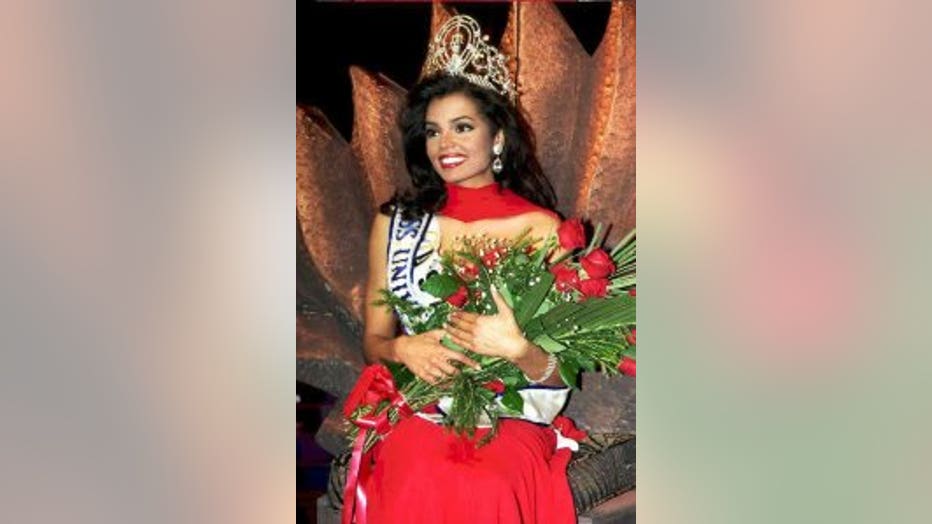 Miss USA, Chelsi Smith is crowned the Miss Universe 1995 (PHILIP LITTLETON/AFP/Getty Images)


She had been dealing with cancer, Miss New York USA 1995 Shanna Moakler said.

"I am heartbroken. Godspeed beautiful," Moakler tweeted. "You were my friend and a light. I love and will miss you more then you will never know. The epitome of a Queen."

Smith was crowned Miss Universe in the 1995 competition in Namibia, becoming the first woman from the United States to do so since 1980. She was the first African-American woman to win the Miss Texas USA pageant.

Smith's website now shows her birth and death dates against a black background.

Rest in peace messages filled the comments of her last Instagram post.




Smith's family released the following statement:




"We are heartbroken to share the news that Chelsi Smith has passed away following a protracted illness.




Chelsi was our loving daughter, niece, and friend. We will miss her infectious laughter, joie de vivre, and free spirit. She left an indelible mark on all those who knew her.




As much as Chelsi cherished her privacy, she always appreciated the expressions of love and good will from people around the world and from all walks of life.




While we mourn the loss of this vivacious and kind-hearted woman, we also celebrate her remarkable life and hope that it serves as an example to young women around the world that their dreams are possible through a loving heart and an enlightened mind."




As one of the only bi-racial woman to win the pageant world's triple crown: Miss Texas, Miss USA, and Miss Universe, Chelsi Smith embarked on a successful career in the entertainment industry having signed with Music World/Columbia/Sony Music records in 1999 as well as having various acting roles in film and television. After retiring her crown, she set the bar for intelligent and enlightened women around the world often advocating for causes close to her heart.




A memorial service will be held in Houston, Texas in the following months."