Former Lincoln High teacher who had sex with students gets 6 months in jail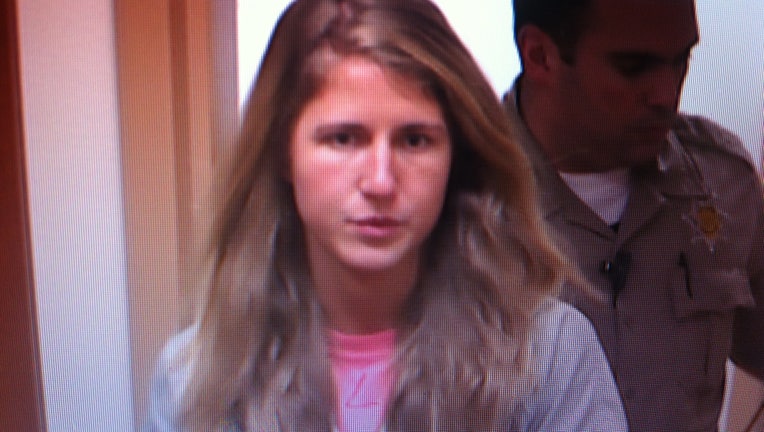 TACOMA -- Former Lincoln High School teacher Meredith Powell was sentenced Friday to six months in jail for having sex with two of her underage students and sexting a third.

Powell, 25, who pleaded guilty in July to on two counts of child rape and one count of communicating with a minor for immoral purposes, sobbed in Pierce County Superior Court as she apologized for her actions before her sentencing.




The judge actually sentenced her to 5 years in prison, but granted her a Special Sex Offender Sentencing Alternative, or SSOSA.

Under the SSOSA, Powell will serve six months in the Pierce County Jail with 54 months suspended on the condition that she comply with court-ordered sex offender treatment, register as a sex offender, have law abiding behavior and have no contact with the minor victims.

Failure to comply with any of the court ordered conditions can result in revocation of the SSOSA and Powell could serve the full 60 months.

The Tacoma News Tribune said that after hearing Powell will spend only six months in jail, several friends of the victims cursed and one family member stormed out of the courtroom.

Powell was arrested in February, shortly after the Tacoma School District got an anonymous tip that she was engaging in sexual contact with at least two students between the ages of 14 and 16. She resigned shortly after her arrest.

Prosecutors said that on Jan. 17, one of the boys went to Powell's classroom instead of attending the school's Martin Luther King Day assembly. The two kissed and engaged in sexual activity, prosecutors said.

A few days after the assembly, Powell engaged in sexual activity in her classroom with a second boy. They kissed and she performed oral sex on him, prosecutors said.

Also, she exchanged explicit text messages with a third victim in January.

On Feb. 3, Powell wrote a letter to the angry girlfriend of one of the boys in which she apologized for her "promiscuous" and "unprofessional" comments and texts. The girlfriend showed the letter to school administrators and Powell was placed on administrative leave.

Detectives arrested her on Feb. 6.