Former Eastside Catholic School VP says he was fired after marriage to gay partner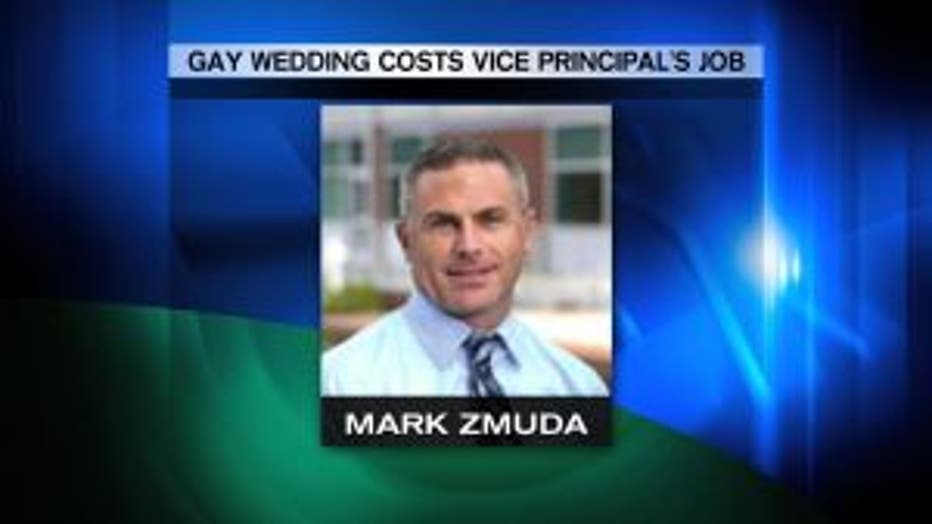 SAMMAMISH -- The former vice principal of Eastside Catholic School speaks out in an interview with a student.

Mark Zmuda said he did not resign -- he says he was let go last week after school officials found out Zmuda married his gay partner.

It's a story that's captured the attention of the nation. Local Catholic students continue to rally the church to change its stance on same sex marriage after Zmuda lost his job.

"To set the record straight I was terminated," Zmuda said.

Catrina Crittenden, an Eastside Catholic student, says the former vice principal asked her to do the interview. Sitting next to his husband, Zmuda made it clear that he did not willingly resign.

"I was told I was going to be let go," Zmuda said. "It was difficult for me because this is definitely not a decision that I would want to have happened to me."

The interview lasted 45 minutes and Catrina shared the first minute of the dialogue with Q13 Fox News.

"I asked why I was being terminated. They said because I violated Catholic teaching," Zmuda said. "I asked if it was a breach of contract, they said no. I asked if it had anything to do with job performance or evaluations, they also said no. They said it was because I was married to a man."

Michael Patterson, an attorney for Eastside Catholic, is disputing Zmuda's story saying there was a mutual agreement.

"He unequivocally indicated he was resigning because he understood the contractual relationship he had with the school," Patterson said.

Patterson went on to say.

"I was absolutely astonished and surprised by this interview that he apparently gave to this student," Patterson said.

So far, students are not backing down.

Supporters have staged sit-ins at several Catholic schools, protests on the streets and in front of the Archdiocese of Seattle.

"Response that he got from the high school - he was amazed in general," Crittenden said.

In just over a week, a petition on Change.org to get Zmuda's job back has collected more than 28,000 signatures as of Friday night. But school officials say they are not changing their decision.

"We have a principal to live up to we have our first amendment rights just as everyone in this country has their first amendment rights," Patterson said.

Students are planning another protest outside Eastside Catholic on Saturday starting at 10:30 a.m.