Forecast: There may be spring fever in Seattle, but a cold weekend is coming


SEATTLE -- Enjoy the very nice weather through midday Friday.

There will be a few light rain showers overnight into Friday morning but just a little. Both Thursday and Friday will be pretty dry.

Friday evening through Monday will be windy and cold. It will be cold enough for snow but right now it looks mostly dry. The best places for snow will be the Bellingham area and the mountains. Lows this weekend will be in the 20s. Brrrrrrrrr. Updates to follow.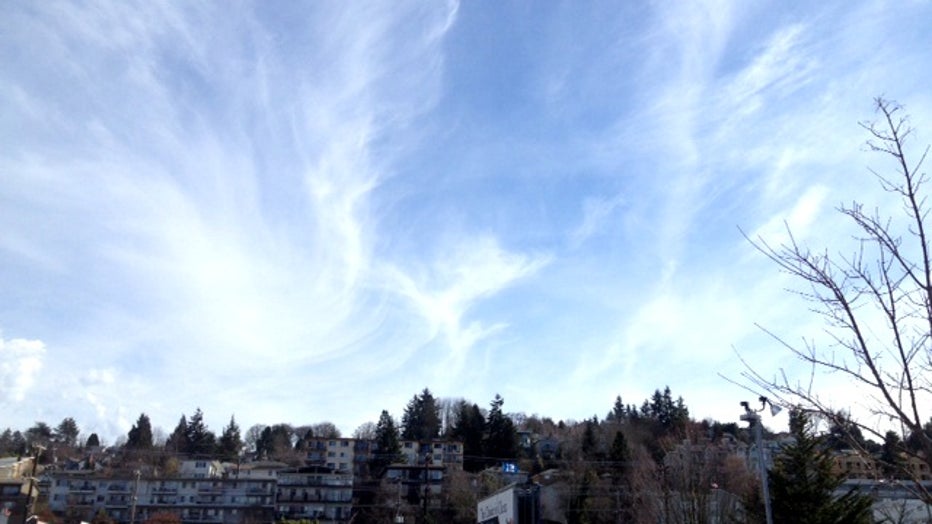 Cirrus clouds today. The only cloud that is frozen.