Forecast: Snow may fall in lowlands this weekend


SEATTLE -- There is an interesting forecast shaping up for the weekend. Two disturbances will push through the area -- one on Saturday and the other on Sunday. It will be the latter one that will be biggest.

First things first. A few spotty showers will continue off and on Friday night. Temperatures will settle around the middle 30s overnight, so we could easily see a few flurries mix with light showers if our temperatures cool another couple of degrees.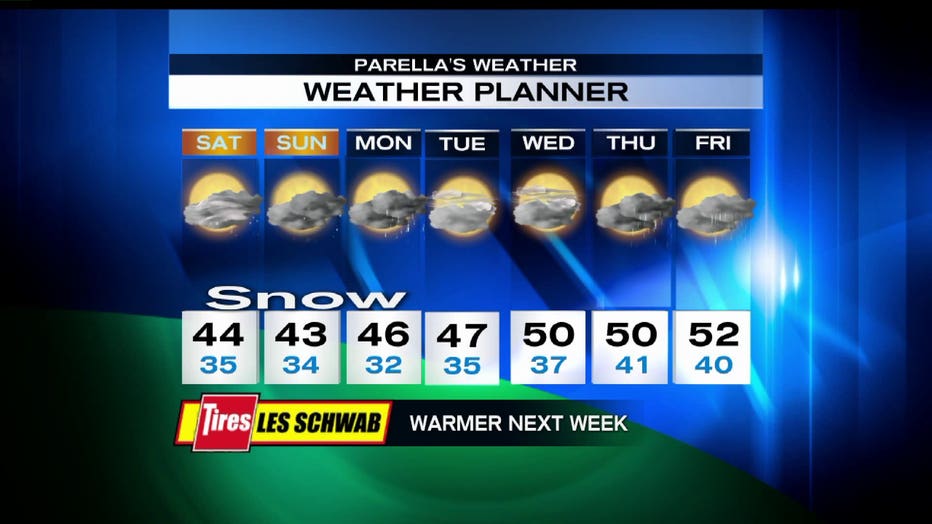 On Saturday, scattered showers are expected in the afternoon with daytime highs near 44 degrees. The rain will continue into the evening and as temperatures fall, that's when there could be some light snowfall accumulation. Most of this will be light and north of Seattle, although the foothills could easily see some lowland snow as well.

As for Sunday, cooler air will be in place so there could be some light snow-showers Sunday morning and again Sunday night. This is the better chance for both lowland snow and accumulation across Puget Sound. About 1 to 3 inches seems like a decent gauge at this time.

However much of this forecast rides on the timing of that cooler air mass. We will have to watch the next couple of weather-model runs to help narrow it down better.