Forecast: One more big storm system on way


SEATTLE -- We have one more front pushing through in a series of wet and windy weather patterns (say that five times). Scattered showers and breezy conditions return tonight with a wind advisory in effect for Whatcom and Skagit counties as well as the inlet areas. Everywhere else will be breezy through tomorrow morning.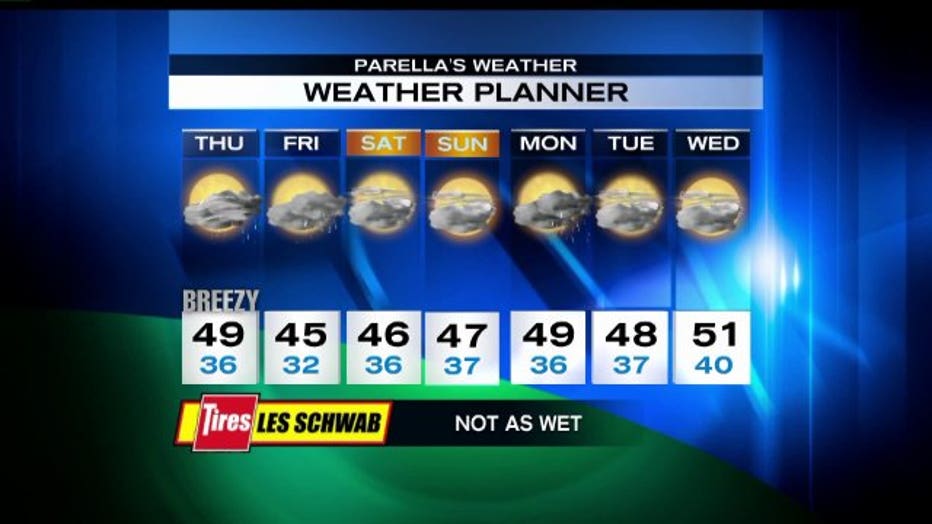 The mountains have a winter weather advisory until tomorrow afternoon, as one to two feet of new snow is expected by tomorrow night!

Once this next system is gone, we will return to scattered showers and sun breaks this weekend. Overnight lows will be at freezing levels Friday night into Saturday morning, so there is a slight chance of a few flurries on higher hills.

By next week, temperatures start to warm back to 50 for daytime highs and upper 30s for overnight lows.