Forecast: More heavy showers Wednesday, but then a drying-out period will start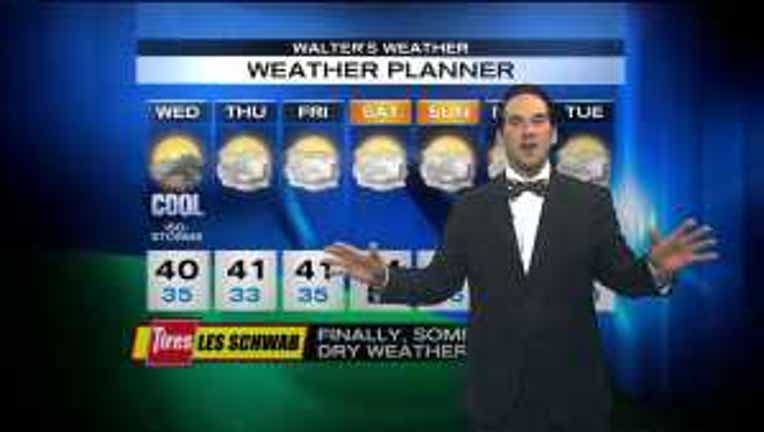 The weather will slowly improve over the next 24 hours. We are heading away from the big, nasty raw weather to some drier weather. It has rained 51 out of the last 60 days. We are at least 10 inches above normal for the year, which is impressive. The year 2012 will go down as a very wet year.

The forecast calls for passing heavy showers with isolated thunderstorms Wednesday. There will be some sun breaks. The mountains will continue to get snow at pass level.



Starting Thursday, and lasting through the New Year, we will be mostly dry with cold overnights and some icy roads early with fog. But the days will have some sunshine. A very welcomed dry period. It even looks dry for New Year's Eve.