For second time in 10 days, West Seattle students flashed by unknown man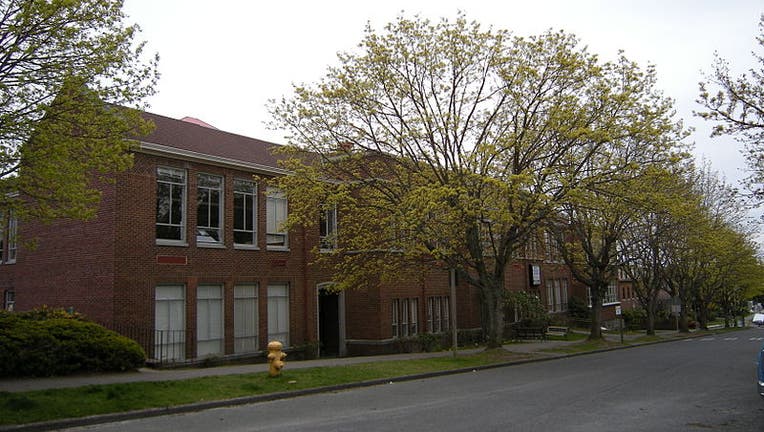 WEST SEATTLE -- It happened again. For the second time in 10 days, students at Holy Rosary School in West Seattle say a man exposed himself.

Students were on the playground for recess when a group of them noticed the man in a vehicle parked on the other side of the fence. They alerted school personnel and the police were called, but the man fled before officers arrived.

Carrie Bendzak, the mother of a student at the school, is in disbelief.

"I just think it's gross, personally," she said. "I know it happens. It's been happening for ages, I'm sure. But I've never had a personal experience before. It hits home when it's at your kid's school."



Last week, a man in a white SUV called out to some nine-year old girls. When they approached him, they saw that he wasn't wearing any pants so they ran away.

"It's a little disconcerting that they're still out there, if it's the same person," Kimberly Yamanka, who lives nearby said. "In this neighborhood, we're not used to that kind of thing."

The school said a different vehicle was involved in the incident today, but it hasn't been determined if it was a different suspect or not. The school sent an email alert to parents.

"They had notified us before school got out so I could make sure my kids got home safely," Bendzak said. "I really appreciate that."

She said she's going to walk her kids to their after-school activities now. She's also talking to them about what happened.

"I think our kids are at the age where they understand certain things. They know they shouldn't talk to strangers, particularly those that are not clothed. It's good, because this helps them get a little more street smart. But it also bums me out, makes me want to move to the country."

Police are actively investigating the incidents, but said they don't have a good description of the suspect. If you have any information that can help, you're asked to call 911.