Football star exonerated of rape to speak in Seattle


SEATTLE -- A star high school football player who spent years in jail for false accusations of rape visits Seattle Thursday night as the keynote speaker of the California Innocence Project.

Brian Banks will speak on behalf of the Innocence Project  at 6 p.m. Thursday at the Herban Feast in the 3200 1st Ave. South.

Banks recently signed a contract with the NFL's Atalanta Falcons, a little less than a year after he was exonerated for charges of rape stemming from his high school years.

In 2002, a classmate accused Banks of rape. At the time, the 17-year-old linebacker was drawing attention from USC, UCLA and other schools, he said, even though he had just completed his junior year of high school.

Banks insisted that his sexual contact with the classmate was consensual, but his lawyer advised him to plead no contest rather than risk being sentenced to 41 years to life in prison in a he-said-she-said trial. Banks did as his lawyer advised and spent five years in prison and another five on parole.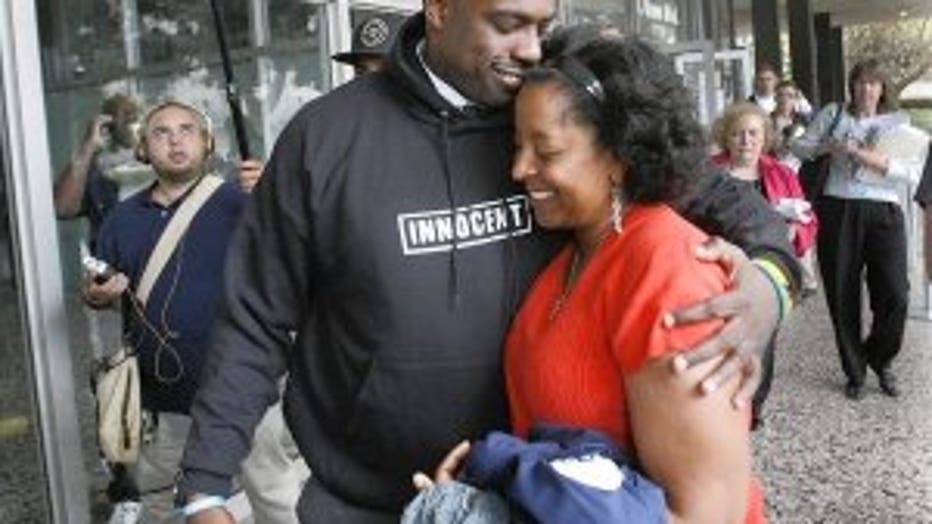 Then, in 2011, his accuser reached out to him on Facebook. She admitted she had lied about the alleged rape in a conversation that was taped by Banks and a private investigator. The tape interested the California Innocence Project, whose investigators found other evidence to back up Banks' claims. He was ultimately exonerated in May 2012.

Since then, Banks' journey back to football has attracted national attention. Multiple NFL teams, including the Seattle Seahawks, invited him to try out, but he was never signed. He finally signed with the Atlanta Falcons Wednesday.

The California Innocence Project (CIP) is a law school clinical program at California Western School of Law dedicated to releasing wrongfully convicted inmates and providing an outstanding educational experience to the students enrolled in the clinic.

With information from the LA Times