Foot in shoe that washed ashore in Seattle likely not severed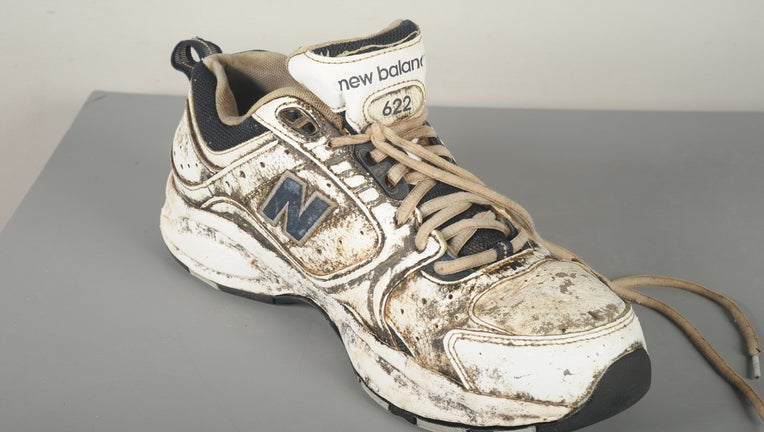 article


SEATTLE -- A photo of the tennis shoe found with a human foot in it near Seattle's Pier 86 was released Wednesday in the hope someone might be able to help identify the person who might have worn it.

The King County Medical Examiner's Office said the shoe is a New Balance athletic sneaker, men's size 10 1/2, white with blue trim. This model of shoe was first available for sale in April 2008.

A black, cotton Hanes brand sock was also on the foot.  The sex, age, ancestry, and stature of the foot's owner are not known.

"Anyone who is aware of a missing person known to have worn this type of shoe is asked to call the King County Medical Examiner's Office at 206-731-3232, ext. 1," the office said.

"Additionally, anyone aware of a missing person who has not been reported is asked to file a missing persons report with the appropriate local law enforcement agency," the office said.



The foot in the shoe was found Tuesday by volunteers picking up trash in Centennial Park, near Pier 86, in the city's Interbay district.

Since 2007, at least 15 human feet in shoes have washed ashore in the Pacific Northwest, from Canada down to Tacoma.

Forensic anthropologist Kathy Taylor, of the King County Medical Examiner's Office, where the foot is being examined, said Wednesday that the foot likely was not severed but detached from the body as it decomposed at sea.

"The bones fall apart. They (feet in shoes that have washed ashore) are not being severed. They're not being purposely cut off," Taylor said.

"Tennis shoes not only protect the feet but they're also buoyant. And so they either float on the surface, or they're in the high part of the water column, so they will float in with the tide," she said.

Taylor added that many more have probably washed ashore over the years, but suggested that people who find them are looking in the shoes more.