Foggy morning, then mostly cloudy and chilly
We're starting out with widespread dense fog in most places, with some areas reporting less than a quarter mile of visibility. Take it easy on the morning commute.  We won't see much sun today, so it'll be cooler, with highs only in the upper 40s to around 50. At least it's still dry. Clouds thicken up on Friday then rain returns late in the day. Highs near normal, low 50s. Overnight Friday into Saturday morning, it'll be rainy & windy. There are several strong systems lined up one after another for the weekend and through the middle of next week, arriving about 24 or 36 hours apart. Expect periods of rain & wind, especially windy on the coast, with highs in the low 50s. Because they move through pretty rapidly, it's doubtful we'll see flooding with this. Also, because it's fairly mild, we will not get a big dumping of mountain snow, so an early opening to ski season looks unlikely. At least the passes should be okay for Thanksgiving travel.

Viewer photos of the day . . .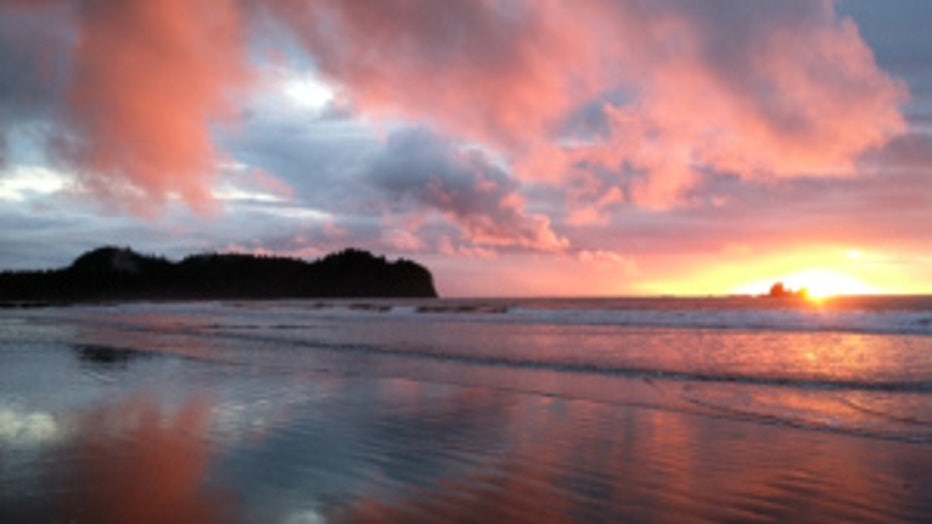 The gorgeous Veterans Day sunset at Tsoo-Yess Beach. From Cheryl in Neah Bay.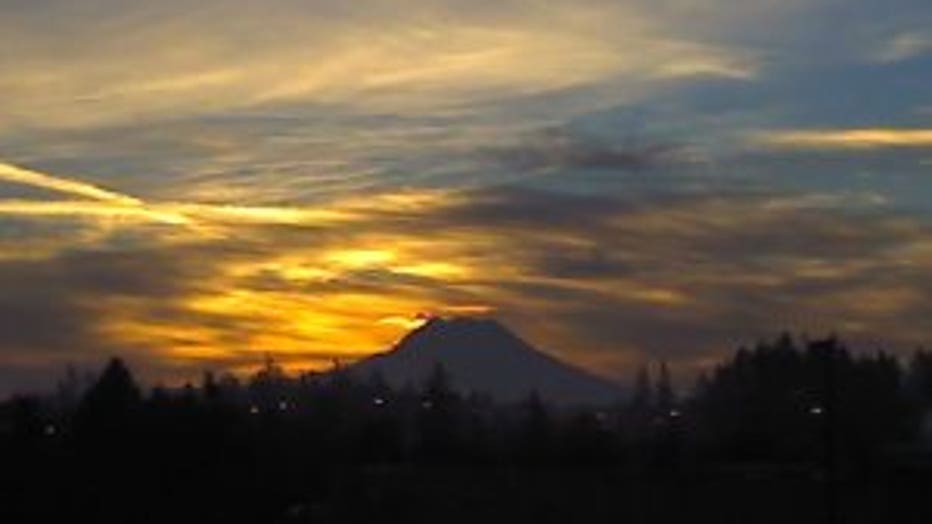 Beautiful sunrise over Mt. Rainier. From Allyson in Lacey