Florida man arrested in 21-year-old Spanaway cold-case killing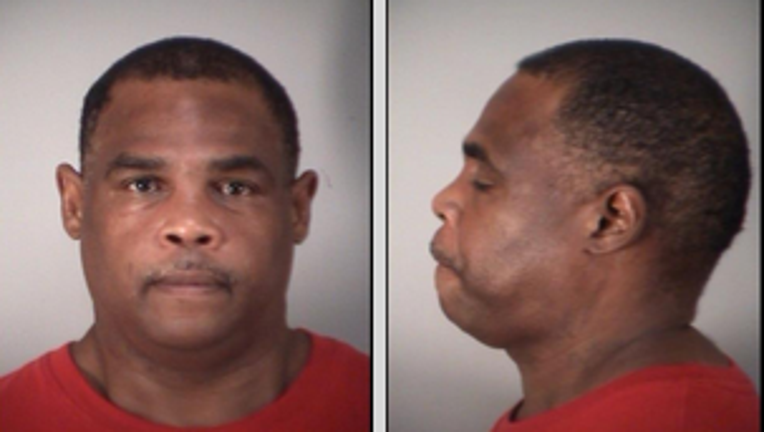 article
LEESBURG, Fla. -- A 51-year-old man was arrested for suspicion of first-degree murder Thursday in Leesburg, Fla, leading sheriff's deputies in Pierce County to believe they may have finally put a 21-year-old cold case murder of a babysitter to a close.

James Edward Mitchell was arrested by Florida police on suspicion of first-degree murder.

The Pierce County Sheriff's Department obtained a nationwide felony warrant for Mitchell late last month, believing he was responsible for the Feb. 6, 1993 murder of Linda Robinson.

Robinson was inside her apartment on 162nd Street in Spanaway babysitting two children -- a 7-year-old girl and a 6-month-old baby -- when she was stabbed to death in 1993.




According to the Pierce County Sheriff's Department, the 7-year-old girl was sleeping at the time of the murder, and woke up to the sound of a smoke alarm going off from a pot left on the stove by the victim. The little girl found the body, and ran to neighbors for help.

The case was intensely investigated for years, but remained cold until May 2013 when the girl, now 27, and the victim's father called the cold case unit at the county to ask about the investigation.

According to a report, a Cold Case Unit Detective reviewed the case file and identified several unusual blood droplets at the scene. The detective located the blood-stained evidence and sent it to a Washingotn State Crime Lab for DNA testing.

The DNA matched James Mitchell, sheriff's officials said, a childhood neighbor and schoolmate of the victim and her family. The detective investigated further, and learned that since the case, Mitchell had multiple felony convictions and arrests for narcotics possession, motor vehicle theft and assault with a deadly weapon.

Deputies matched further DNA from the scene, county officials said, and deemed Mitchell the killer, issuing a nationwide warrant.

He is expected to be extradited to Pierce County.