Flash flood warning issued after mudslide blocks Stillaguamish River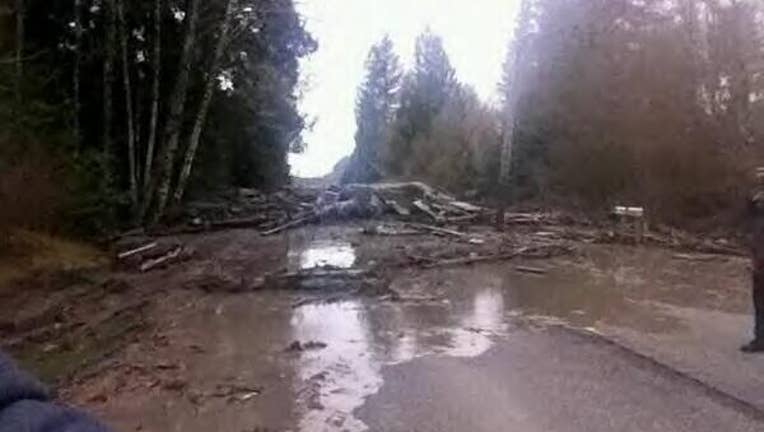 SEATTLE – A flash flood watch was issued for the Stillaguamish River near Oso in Snohomish County after a massive mudslide blocked the north fork of the river.

Officials feared that if the dam created by the slide broke flash flooding was possible downstream.

Snohomish County authorities warned communities as far downstream as Stanwood to be on alert, however Andy Haner with the National Weather Service said the risk of catastrophic flooding was being overstated by some.

"Flooding all the way down at Arlington is highly unlikely, unless water continues to be completely bottled up 24 hours from now," said Haner.

The public was still being asked to stay away from the north fork of the Stillaguamish River completely.

Authorities also warned anyone who had been walking in the dry river bed to get out due to extreme risk.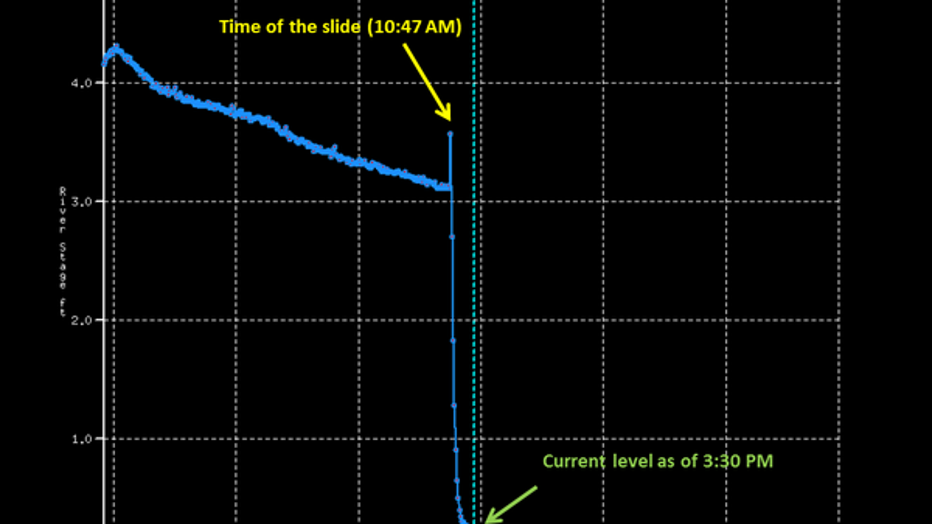 Stream gauge on N.Fork Stillaguamish River near Oso showing the slide, then the drop in the level after. Courtesy National Weather Service