Flaming Lips to headline Capitol Hill Block Party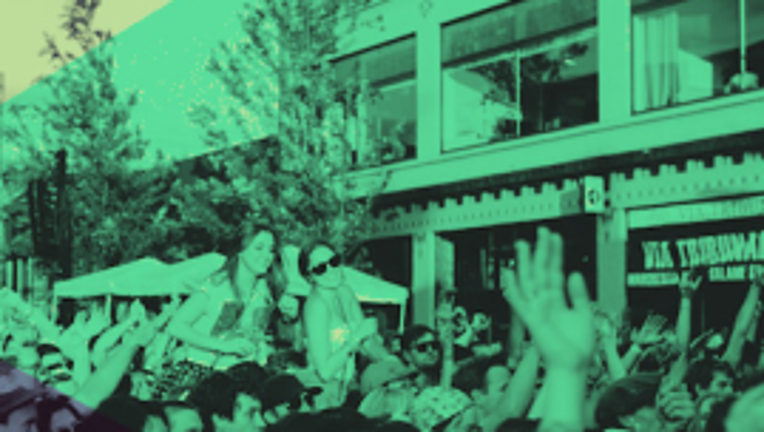 SEATTLE -- The music lineup for the 2013 Capitol Hill Block Party was announced Tuesday, with big names like the Flaming Lips, Girl Talk and Pickwick to headline the three day event.

The three-day, six-stage show will run from July 26-28. Tickets go on sale at 9 a.m. on April 2 and cost $75 if purchased before April 6. Early buyers will also get free tickets to "Block Party Premier Party!" featuring Pickwick.

The event will feature more than 100 Northwest and national bands and Dj's, as well as independent music and craft booths, food trucks and local nonprofits.

Other bands playing at 2013 Block Party are:

The Flaming Lips * Girl Talk *Pickwick * A-Trak * STRFKR * Frightened Rabbit Dillon Francis * Cults * Hey Marseilles * Chromatics * El-P * Danny Brown * Starslinger * Killer Mike * Glass Candy * Big Freedia * Rose Windows * Daughn Gibson * Odesza * Radiation City * Sandrider * Wild Cub * White Lung * La Luz * BellaMaine *  Black Marble * Pure Bathing Culture * The Comettes * Fly Moon Royalty * Soft Metals * Grave Babies * 18 Individual Eyes * Country Lips * Naomi Punk * The Grizzled Mighty * The Horde And The Harem * Constant Lovers * Learning Team * Theoretics * Bear Mountain * Fools Gold Club House *

For more information on the event or how to purchase tickets, visit the Block Party website.