Fishing boat Cap'n auditions future crew with feats of strength, promise of cash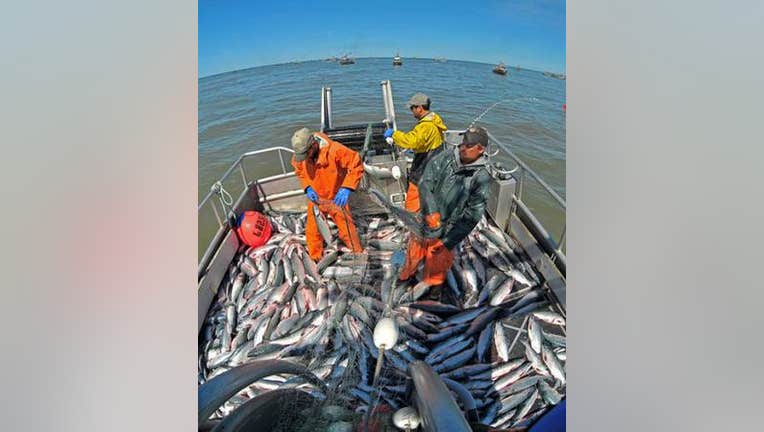 SEATTLE -- Have you always dreamed of working like the fisherman in 'Deadliest Catch?' The spray of saltwater on your face as you pull up salmon. Nearly 24 hour sunlight near the pole. Making as much as $10,000 in six weeks?

Well here's your chance to tryout for the job.

Brent Thompson, a 26-year-old captain of two 32-foot fishing boats stationed in Alaska, is holding rather unorthodox fishing crew tryouts Saturday at Green Lake Park. He says he intends to fill two or three spots on his fishing boats with individuals who perform well on a number of physical and -- most importantly -- mental tests.

Thompson says he's already received more than 60 responses from a Craigslist post about the tryouts. The only steadfast requirements to apply are U.S. citizenship and an unwavering desire to catch fish.

"I want people that deserve it," Thompson says. "I want people who, even if our season is in the toilet, are going to be happy that we were out there and stayed alive."

A chip off Thompson's block  

Thompson grew up fishing Bristol Bay and South East Alaska, and spent countless hours on his dad's salmon and halibut boats. But when he was 15, the gruff, fast-talking Thompson says he grew tired of his dad's low wages and decided to set out on his own. After crewing for a number of different boats for seven years, Thompson leased two boats, the St. Charliett and the St. Patrick, from two Bellingham brothers.

As the captain of his own ship, Thompson quickly discovered good help was hard to find. He hired "experienced" workers that were recommended to him by other captains, only to find out they couldn't handle the stress of extremely long days and constant work.

He says bad workers even broke a season, costing him thousands of dollars.

"I can't handle it," Thompson says. "They're like anchors. You have to want to work."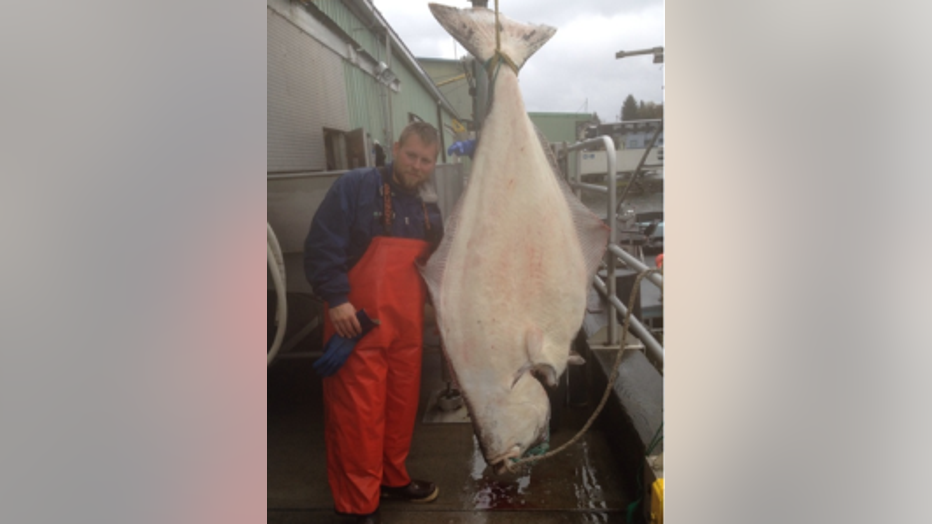 Brent Thompson, 26, stands by a halibut catch in Alaska.


The fact that both of Thompson's boats are older -- built in the late 70s -- means a tough, willing crew is even more important.

"I'm out there up against $500,000 boats," he says. "Our boats are like old veterans still fighting. Those boats are like navy seals."

Given the lack of energetic employees in Alaska, Thompson devised a tryout to take place at his wintertime home in Seattle. He hopes to find two or tree crewmen for the six week salmon fishing season that runs from June 3 to July 19 out of Neknek, Alaska.

Tryouts will start at 12:30 p.m. Saturday at the Greenlake Park Training Course. Each prospective crew member will have to complete the Greenlake training course, run around the lake and participate in three boating skills challenges. The challenges include climbing into a cold-water immersion suit, practice in tying corks to a cork line and blindfolded knot tying.

Thompson has also constructed three "mental skills" challenges to test how applicants would deal with fire on the boat, a sinking ship and a man overboard.

Thompson does not have any specific requirements for each test. How someone reacts mentally to situations, handles stress and works with others is just as important as the physical tests, he says.

"Fishing is mental," Thompson says. "I want people that get along and aren't mentally kicking each other."

Competition is expected to be fierce Saturday, because many know how financially lucrative fishing in Alaska can be. Crewmembers are paid a percentage of the catch, Thompson says, and those with fishing experience should expect to make 10 percent of the overall haul. Those without experience will make seven percent of the haul, minus airfare to Alaska, required licenses and gear -- something an official at the Alaska Department of Labor and Workforce Development said is standard practice.

For the six week season lasting from early June to mid-July, Thompson expects to pull in between $100-200,000 worth of fish, positioning a crew member to make close to $10,000 -$15,000 if everything goes right.

But job hunters shouldn't come to the Green Lake tryouts just for the money, Thompson says. In a bad season, fishermen can make next to nothing. And fishermen should embrace the sea, the smell and the lifestyle over the money.

"This is an experience," Thompson says. "This can change people for the rest of their lives."

Reaction, both good and bad

Thompson knows working on a fishing boat in Alaska is a coveted job. Yet he is still surprised by the reaction from his Craigslist posting. By Thursday, Thompson had received more than 60 responses to the posting, some from as far away as North Dakota. He said men and women from all walks of life have replied, and he's happy to encourage them to come to Green Lake Saturday.

"I'm a country girl 'Tom-Boy' hard worker, great team worker and have very strong mental ability," one woman emailed Thompson. "You will not be let down."

But some comments are not so positive. Mostly from people who claim they've worked in Alaska for year, many take offense to the idea that such a coveted job is advertised online in an open application process.

"I have been fishing the Bering Sea for 30 years and anybody that writes an ad like that is not a real fisherman," one responder said. "They're a weekend warrior fisherman."

Thompson brushes off the naysayers. The exclusivity and "only for locals" mentality has fostered some of the poor work ethic he's found with employees on previous trips, he says.

"Some people feel so entitled," he says. "I don't want someone with a recommendation or who knows people in Alaska."

There's still time to sign up for the tryout, Thompson says, and he can be contacted via his Craigslist ad. He says the tryouts are nearing full, and he's thinking of adding a second event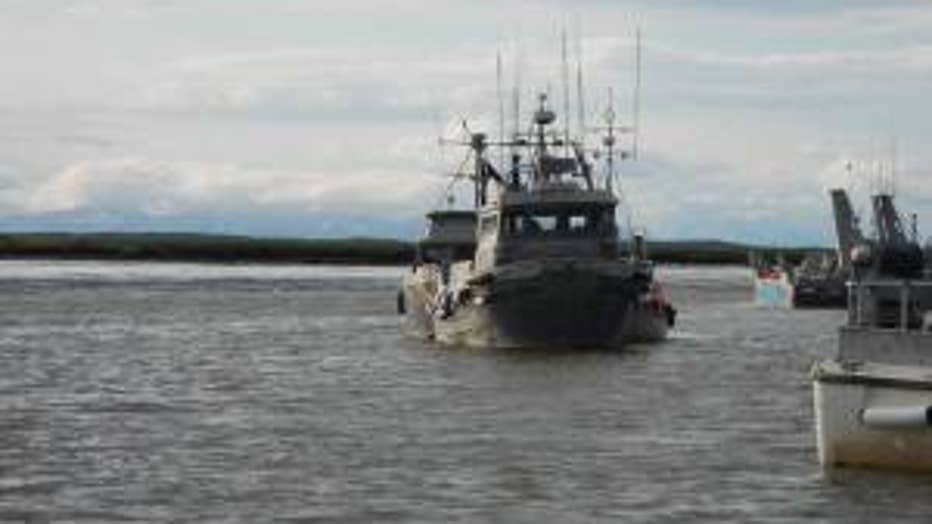 Fishing boats out of Bristol Bay


Monday for those who can't make it Saturday. Anyone who has seen the 'Deadliest Catch' and thought "Why not me?" should get off the couch and come test their will, Thompson says.

"You can have this lifestyle," Thompson says. "This can be you."