'Fiscal cliff' looms; Starbucks CEO urges sides to 'come together'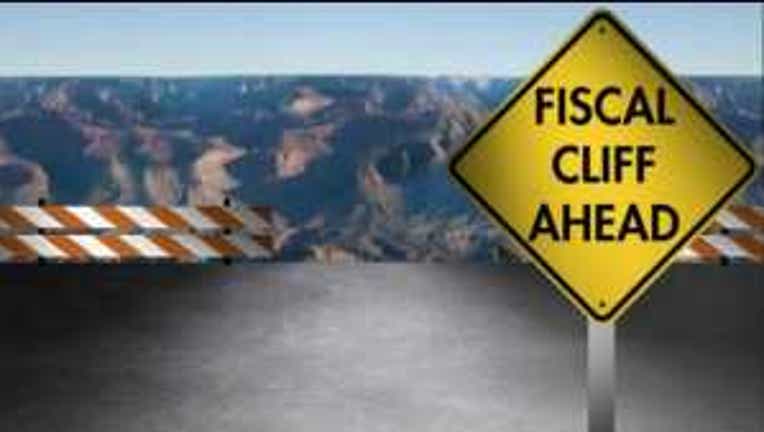 SEATTLE -- It's just a few days before the so-called 'fiscal cliff' hits. President Obama is cutting short his holiday vacation in Hawaii to return to Washington in hope of striking at least some kind of deal by the end of the year.

The president and House Speaker John Boehner remain at least $400 billion apart on a long-term deficit-cutting plan, which is needed to halt tax rate increases and draconian spending cuts that will automatically kick in Jan. 1 if Congress and the president do nothing.



Clearly, the president is frustrated that his reelection didn't break the dynamic that has weighed on budget dealings with Congress for several years now.

"During the course of these negotiations, I offered to compromise with Republicans in Congress," Obama said Friday during a news conference.  "I met them halfway on taxes, and I met them more than halfway on spending."

Boehner, in a recorded message during the weekend, reiterated his stance that the president isn't serious about reducing spending.

"The president's solution of raising tax rates would still leave red ink for as far as the eye can see, and it would hurt jobs," Boehner said.

Like much of the country, veteran lawmakers are dismayed by what seems like a perpetual impasse.

"It's the first time that I feel it's more likely that (we) will go over the cliff than not," said retiring Sen. Joe Lieberman, I-Conn. "If we allow that to happen, it will be the most colossal, consequential act of congressional irresponsibility in a long time."

Economists worry about effects of the protracted negotiations.

"A lot of people have been holding back on purchases," financial adviser John Goodman said. "Businesses have been holding back on hiring, because they really do not know what is going to be happening on Jan. 1."

Obama had hoped that the Christmas break would help ease tensions.

Thursday will tell, as the president returns to Washington, D.C., as well as the Senate, which is scheduled to be in session. Some observers believe at least some deal can be struck, but only of a limited nature.

"We are likely to see some last-minute and last-dash unsatisfactory deal thrown together that won't do anything to solve the long-term problems but will get politicians out of the bind," said Steve Hayes of the Weekly Standard magazine.

In a last-minute effort to help nudge negotiations, Seattle-based Starbucks is jumping into the fiscal cliff fray. CEO Howard Schultz is asking employees to write "Come Together" on drink order cups on Thursday and Friday in Starbucks' cafes throughout the D.C. area.

"If people would get in the room and leave their ego behind and not be so skewed towards a party," said Schultz, "we will have an agreement."

Washington state's congressional delegation will continue to play a key role in the fiscal cliff negotiations on both sides of the aisle. Democrat Patty Murray is the incoming chairwoman of the Senate Budget Committee, and Spokane Republican Cathy McMorris Rodgers is the chairwoman of the House Republican Caucus.

"We are committed to taking on the big issues and being a part of the solution," said McMorris Rodgers.