First soaking rain since June expected to arrive in time for Seahawks home opener


SEATTLE -- Happy last week of SUMMER! Hard to believe the fall season is sneaking up on us, officially arriving Friday, September 22nd at 1:02pm.

So, as we close out the final days of summer we'll see some changes starting this weekend. Summer sunshine hangs on today and tomorrow, but as we cruise into Sunday the switch flips just like that and we're talking cloudy skies and showers ... sound about right? Rain fans your day has finally arrived after a very dry last few months.

Q13 News Meteorologist M.J. McDermott says this will be the first "big rain" we've had since June 17.

"This will be the first soaking we've had in a long, long time."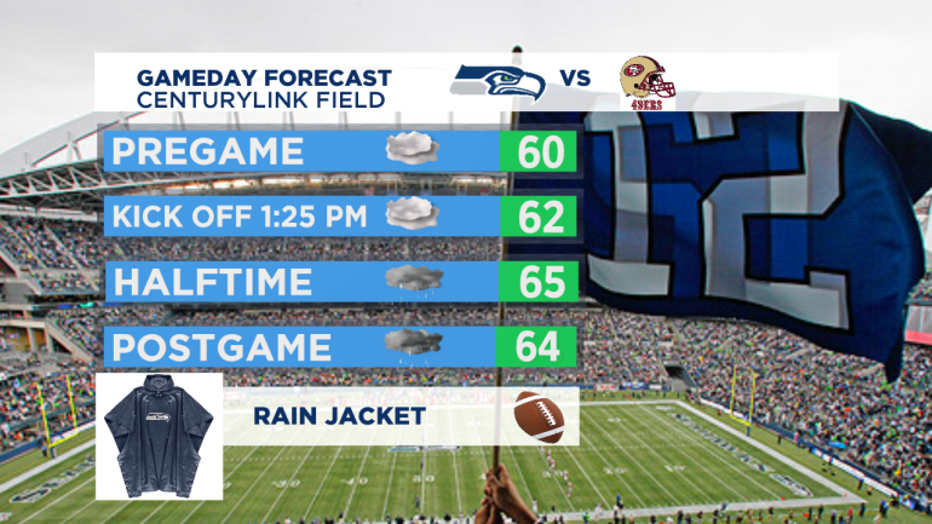 A strong cold front moves inland on Sunday.  Rain will start on the coast overnight and slide into Western Washington just in time for the Seahawks vs49ers game at CenturyLink Field. If you don't want to deal with the rain and stay dry, no problem, we have you covered!

Catch the game on Q13 FOX, kickoff is at 1:25pm. Highs will only reach the mid 60s. Overnight lows fall back into the low 50s.

More showers and breezy conditions on Monday.  Highs will slowly climb out of the upper 50s to reach the low 60s by the end of the day.   Lows sit near 52 degrees.

Other game day forecasts: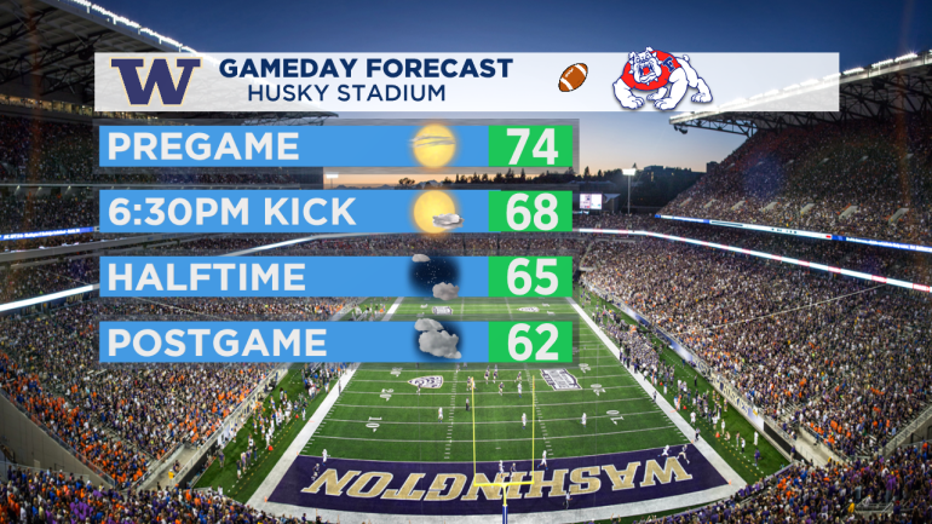 UW Football is home again this weekend. Saturday the Huskies take on Fresno State. Kickoff set for 6:30pm at Husky Stadium.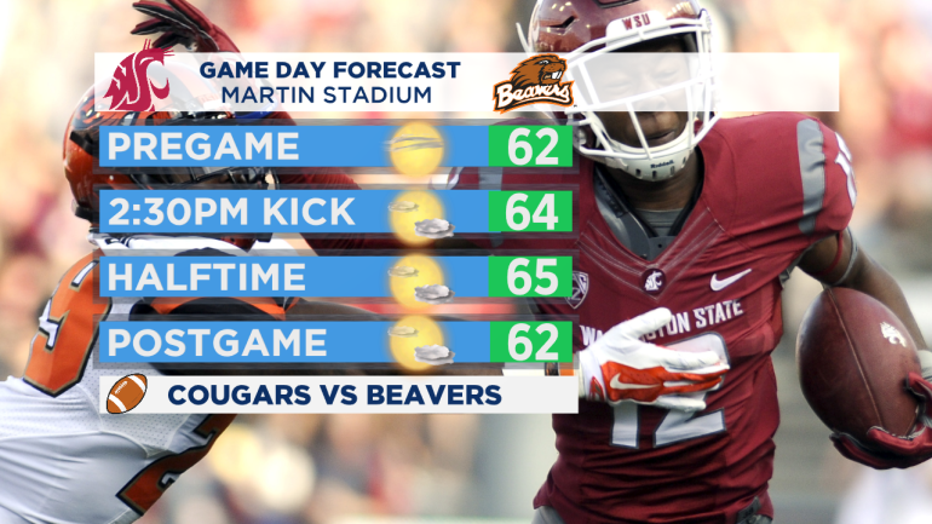 WSU Football is at home this weekend too.  Saturday the Cougars play Oregon State.  Kickoff set for 2:30 p.m. at Martin Stadium.

Next week: Forecast models are not in agreement at this point.   The American model suggests a chance of showers each day, while the European models have Western Washington looking somewhat drier.  Right now we'll go with partly cloudy skies with a chance of showers each day.  Highs will hang out in the mid 60s and jump a few degrees by Thursday into the upper 60s.   Overnight lows drop into the low 50s.