First look at new Boeing 787-9 Dreamliner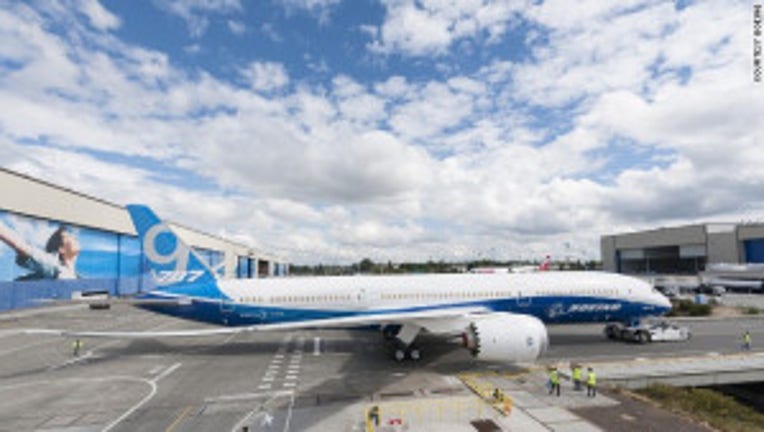 SEATTLE -- It's been a year of mishaps, but Boeing finally has some good news.

The aircraft manufacturer announced over the weekend it had completed its first 787-9 Dreamliner.

A larger incarnation of the 787-8, the Boeing 787-9 Dreamliner is 206 feet long - 20 feet longer than its predecessor - and holds 40 more passengers. Its range is also greater, at 8,000-8,500 nautical miles, versus the 787-8s 7,650-8,200 nautical miles.

Like the 787-8, the new plane uses 20% less fuel than other planes its size. The new plane rolled out of the factory in Everett, and is in the flight line awaiting its first flight by Boeing teams.

The plane will be delivered to Air New Zealand, its first customer, in mid-2014.

Read more of this CNN article HERE.