First Hawks surprise! Earl Thomas might return punts this year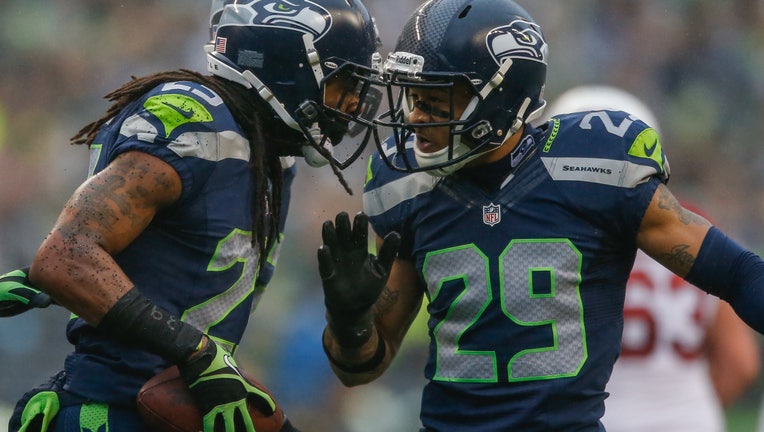 RENTON, Wash. -- The biggest story from the first day of the Seahawks' voluntary Organized Team Activity (OTA) came after the workout when head coach Pete Carroll said that safety Earl Thomas would be their starting punt returner if the season began today.

Yes, THAT Earl Thomas -- quite possibly the most important player on the defense.

At first glance, many Seahawks fans might cringe at the thought of putting Thomas at an injury risk on special teams. But remember, Thomas already plays special teams as a member of kick return coverage. Plus, apparently he's been lobbying Carroll for this role for a couple of years.



Thomas returned just four punts in college at Texas, but if you've seen him intercept passes, you know that he's quite natural at eluding tackles on the return. As Thomas said after Tuesday's practice, "I'm excited about it ... I'm an offensive minded guy – I want to score touchdowns."

The other possibilities for punt returner are Bryan Walters, Richard Sherman and Percy Harvin.

Surprisingly, Harvin has never returned punts in the NFL. Then again, punts have a much different look than kickoffs. So don't be surprised that while the Seahawks are giving Harvin a chance at that spot, Thomas might just win the role there for the season opener.

Meanwhile, it was great to see everyone back in action Tuesday – and the MVP of the day was receiver Doug Baldwin Jr. Baldwin made catches everywhere – and in every possible way. I wish I was a fly on the wall when Baldwin and GM John Schneider were talking during practice after one of Baldwin's impressive grabs. The guy deserves to get paid, and I'm sure an extension is on the way.

Baldwin is a product of hard work, but he has clearly thrived after consistently practicing against the best secondary in the NFL.

Linebacker Bobby Wagner also had one of the day's highlights with a pick-six on a Russell Wilson pass.

Notable absences at the voluntary OTA included Marshawn Lynch and Tarvaris Jackson. Lynch wasn't at the White House, and I wouldn't be surprised if we don't see Beast Mode until training camp starts.