Fireworks claim hands, fingers, structures across Western Washington


SEATTLE – Fireworks claimed hands, fingers and buildings across Western Washington on Monday night, with the numbers still growing as Tuesday morning wore on.

At 4 a.m., staff at Harborview Medical Center said they'd seen 14 fireworks-related injuries to people's hands and fingers. By 6:45, that number had grown significantly and a nursing supervisor said there were "too many to count."

In Olympia, a warehouse fire downtown caused an estimated $850,000 damage.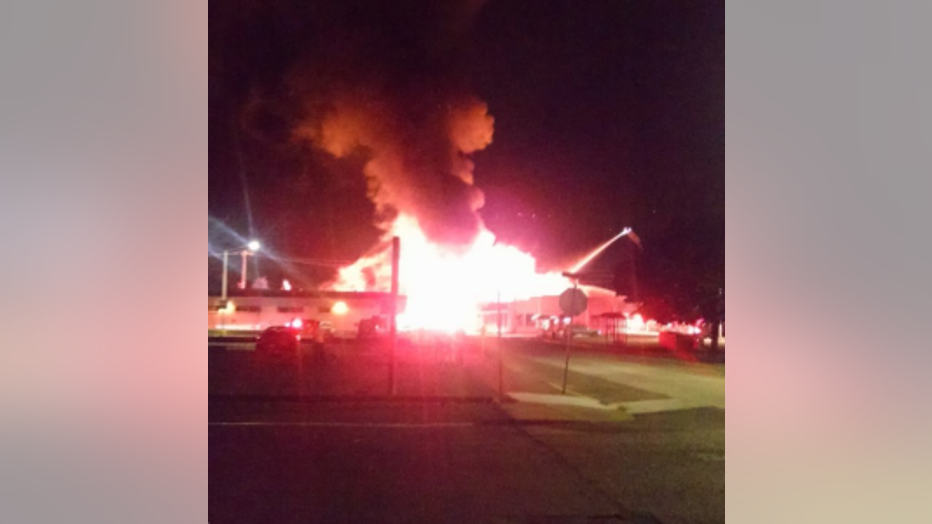 The fire, which was reported at 1:14 a.m. at 227 Adams St. NE, burned for several hours. The main structure was a total loss, crews said, including four trucks inside.

The warehouse was reportedly used by an oil company for storage.

At 7 a.m. Tuesday, firefighters hadn't determined whether fireworks were the cause.

Valley Regional Fire reported that two men suffered hand injuries in separate incidents near the Muckleshoot Casino between 10:25 and 11 p.m.

Both men were airlifted to Harborview.

In Renton, a fire destroyed a duplex, leaving two families – a total of 10 people – displaced.




Neighbors said there were fireworks going off all around the home just before the fire, but crews were still working to determine the cause.




Fire also destroyed a house in South Lacey. There were no injuries, and the cause is still under investigation.

One family was displaced in that fire.




Fire crews in Clallam County were also busy. Crews knocked down a structure fire reportedly caused by fireworks at 2040 S. Shore Rd. in the Lake Sutherland community as well as a brush fire that covered about an acre on the Lower Elwha Klallam reservation.