Firefighters missing in huge Texas blast
 (CNN) -- Teams of first responders descended on the devastated town of West, Texas, early Thursday where a massive explosion at a fertilizer plant left scores of casualties and turned homes to rubble.

The number of dead remained unclear, with police saying it could be between five and 15. More than 160 people were injured and "three to four" firefighters were missing or unaccounted for, officials said.

Firefighters were battling the blaze that precipitated the explosion Wednesday night. And a storm system heading into the area brought helpful rain -- but also heavy winds that might make it much tougher to contain the fire.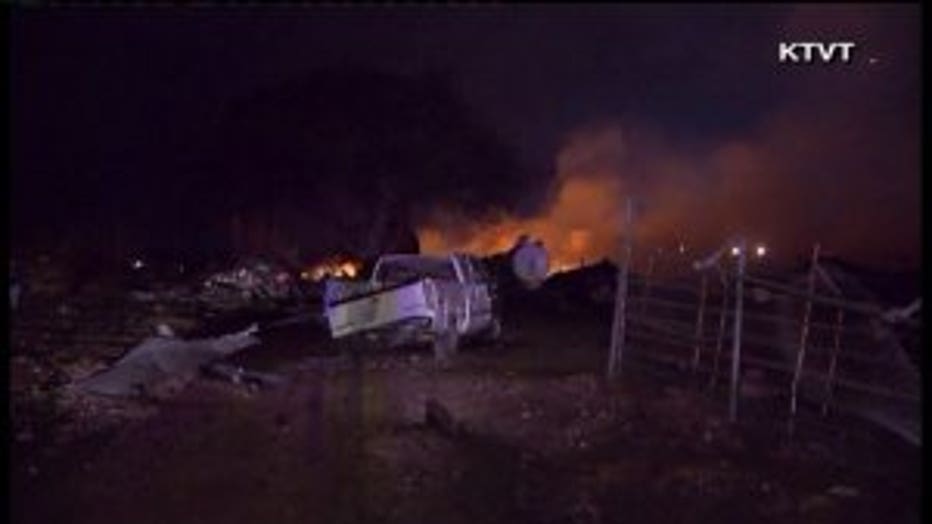 It's unknown whether residents were trapped under remnants of destroyed buildings, authorities said early Thursday. Teams were combing through flattened areas, but nails and other debris created safety risks, said Waco Police Sgt. William Patrick Swanton. Also, the Department of Homeland Security said federal and state authorities were taking steps to secure the area by shutting down local rail freight service and nearby utilities and restricting flights over the area.

Cause unknown

"Nothing at this point indicates we have had criminal activity, but we are not ruling that out," said Swanton. A U.S. intelligence official told CNN there is no indication so far that the blast is related to terrorism.

Most of the injured were hurt by the blast -- not by inhaling fumes, officials said. Many people had lacerations and puncture wounds.

For the complete CNN story, go here.