Firefighters battle large blaze in South Seattle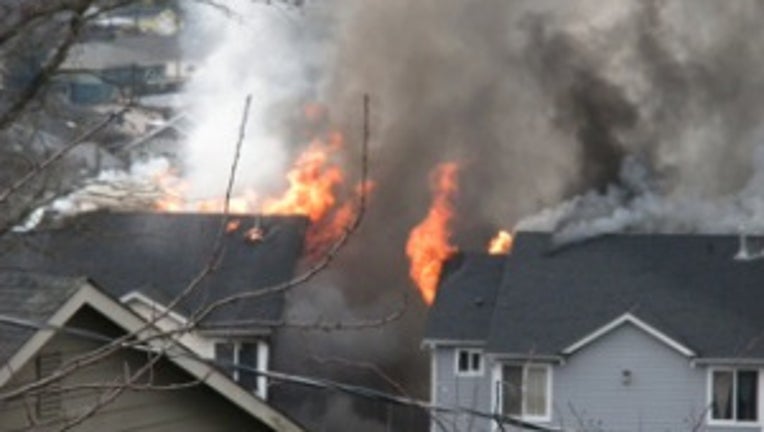 SEATTLE -- As many as 24 firefighters responded to a large fire at two townhouses Monday afternoon in South Seattle.

Seattle firefighters responded to the fire around 12 p.m. in the 4800 block of South Graham Street. Flames were seen shooting from the roof as the fire department called a "full response".

Initial reports said a gas line rupture sparked the fire, officials said. Firefighters are investigating the incident.

This story will be updated as more information becomes available.