Firefighter injured after rig slides on black ice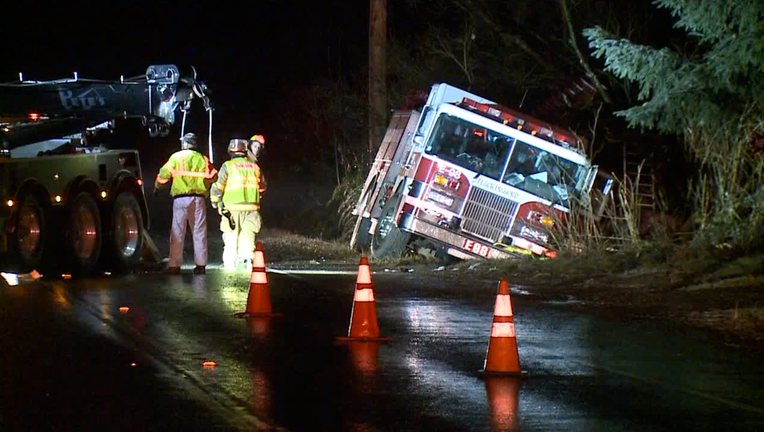 BLACK DIAMOND – A King County firefighter is recovering after an accident near Black Diamond.

A fire truck slid near Southeast Kent Kangley Road and 312th Avenue South Thursday night. One of the five firefighters aboard suffered minor injuries after the truck did a full 180 degree spin-out.

"The truck hit some black ice and that's when it spun around and that's when it fully went in to the ditch," Tim Perciful with the Black Diamond Fire Department said.

The firefighter was transported with minor injuries.

The freezing temperatures in that area turned the roadway into a sheet of ice and roads were closed while trucks sanded.