Fire sweeps through storage facility in Auburn, 10 units heavily damaged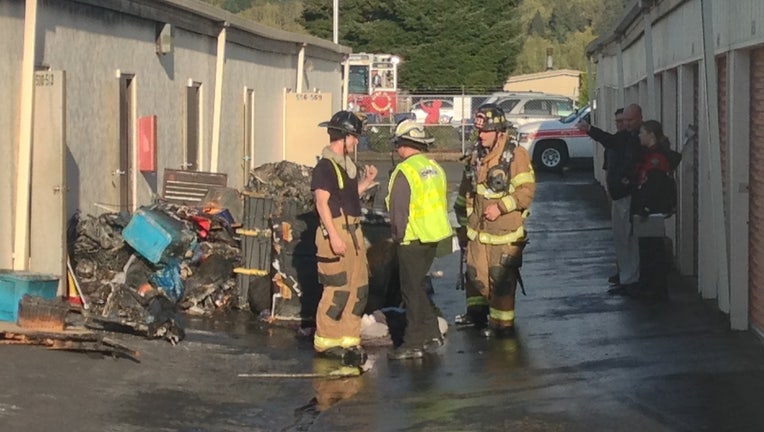 AUBURN, Wash. -- A two-alarm fire broke out Friday afternoon inside the Public Storage facility in Auburn, nearly destroying 10 units and damaging dozens of others.

The fire broke out shortly after 4 p.m. Friday.

Wally Lane was working down the street and saw the blaze take off.

"We saw the smoke billowing out and we called 911 and reported it.  It just kept getting worse," Lane said.




Fire crews arrived shortly after and attacked the blaze.  Investigators aren't sure what caused it.

"Mostly containers of clothing, you know? Bicycles, those sorts of things," Kimberly Terhume with Valley Regional Fire Authority said of the contents inside the fire-damaged units.

Renters of the storage units began showing up and hoping their possessions weren't destroyed.

"When I got here, they said it was a the I unit and that's where I keep my stuff and what we basically have in there is all the gifts from our wedding," Jerry Unser said.

No one was hurt in the blaze and the cause of the fire is still under investigation.