Fire sparks concern of chemical spill near popular Seattle park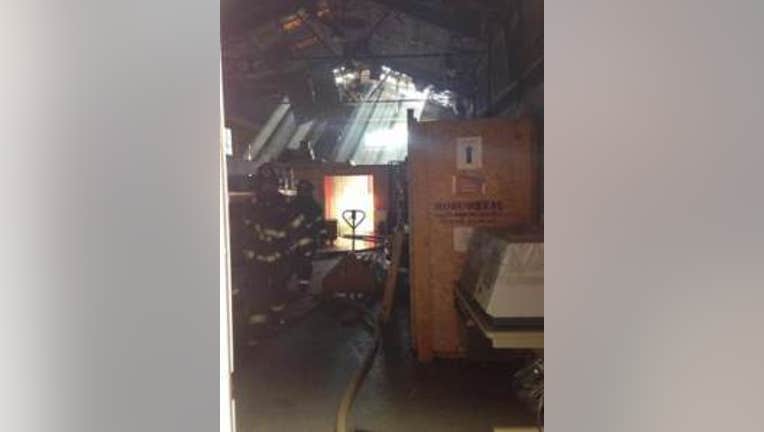 SEATTLE -- A one-alarm fire at a warehouse fire near Gas Works Park in Seattle has been ruled an electrical fire by the Seattle Fire Department.

The fire broke out shortly after 2 p.m. in the warehouse of ModuMetal in the 1440 block of North Northlake Way. The Seattle Fire Department said flames were 20 feet high, from waistline to ceiling and created a large plume of black smoke. When firefighters first arrived on scene there was concern about toxic fumes from a substance called nickel-colbate. The Environmental Protection Agency and the United States Coast Guard were called out to determine if that substance spilled into Lake Union and no spill was found.

The Seattle Fire Department said damage is estimated at $150,000.