Fire rips through Redmond condos, cooking food blamed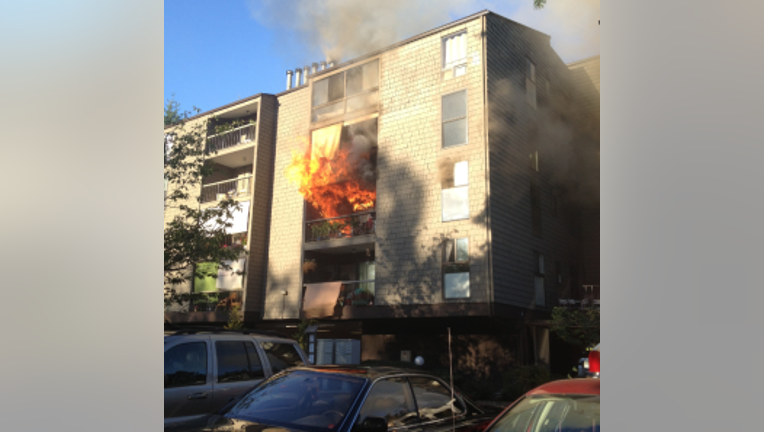 article
REDMOND -- A raging fire burned multiple condos at a complex in Redmond Saturday night.

The fire broke out just after 7 p.m. in a second floor unit, and quickly spread through the complex in the 6700 block of 139th Ave. NE.

Two elderly women had to be carried from the burning building by a resident and an officer from the Redmond Police Department.

Another person has minor injuries and was treated at the scene.

It took an hour for firefighters to completely extinguish the flames.

The cause of the fire appears to be food left cooking unattended.