Fire guts building at state fairgrounds, over 50 animals rescued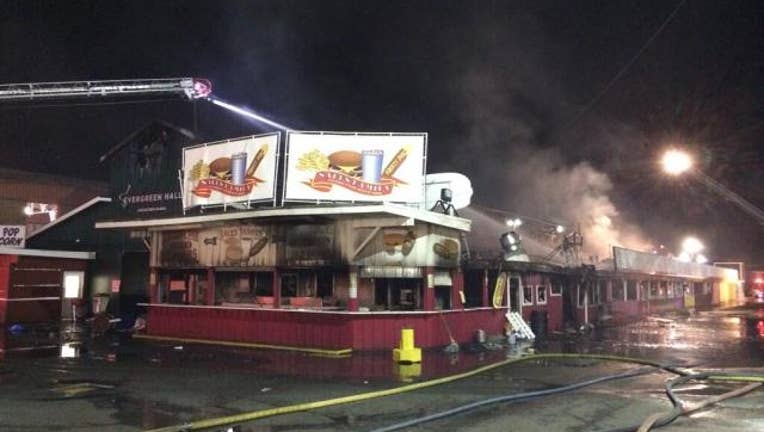 PUYALLUP -- A two-alarm fire gutted an entire building at the state Fair grounds Monday morning, forcing the evacuation of dozens of farm animals shortly after the conclusion of a successful spring fair event.

No one was injured in the fire, but officials said one little piglet was killed in the blaze.

State fair officials say the fire began just before midnight at the Evergreen Hall Building. The building is one of the oldest at the state fair grounds and houses a food stand, floral display and petting zoo.

Dozens of fire fighters from the Central Pierce County fire department contained the blaze so it wouldn't spread to other parts of the park. Over 50 animals had to be rushed out of the building. A veterinarian was quickly called to the scene to examine the other animals.

Officials said animals rescued included birds, llamas, sheep and goats.

Nobody was injured in the fire that took hours to put out. Fair officials say they have no idea what caused the blaze.

The Washington State Fair is scheduled to begin on Sept. 5th and officials say the grounds will be ready.