Fire forces Victoria Clipper to change course
SEATTLE -- A fire on board a Victoria Clipper forced more than 150 passengers to the top deck of the ship around 7 p.m. Friday.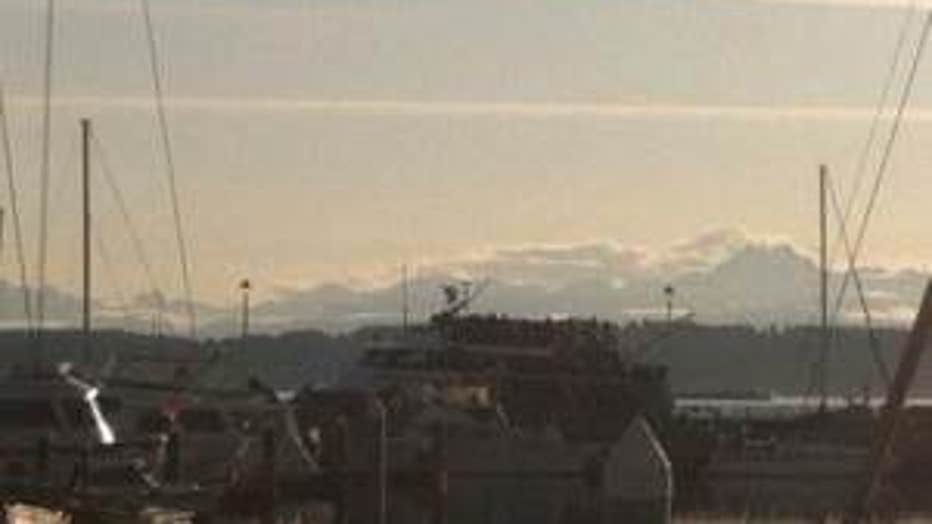 Passengers said the captain made an announcement about a small fire in the engine room, and crew members evacuated them from the lower levels onto the upper deck for their safety.

The fire was extinguished by the ships on board chemical suppression system before it could spread.

The Clipper then docked at Shilshole Marina to unload passengers. Several people seemed relieved to be back on land but said there was never a moment of panic on board the boat.

Diane Hanson was one of the 156 people on board. She said, "Everything was fine. There was no drama. The captain just said there's been a small fire. No problem. They had to flood the engine room with a fire retardant and had it all under control. It was great."

Nancy Ye was also on board for the sightseeing trip. Ye said, "They told us there was a little problem and we all went to the upper deck because we were on the lowest floor and just wanted to get us away from it."

The fire broke out while the Clipper was returning to Seattle from a whale watching trip near the San Juan Islands.