Fire destroys sheds behind Tukwila home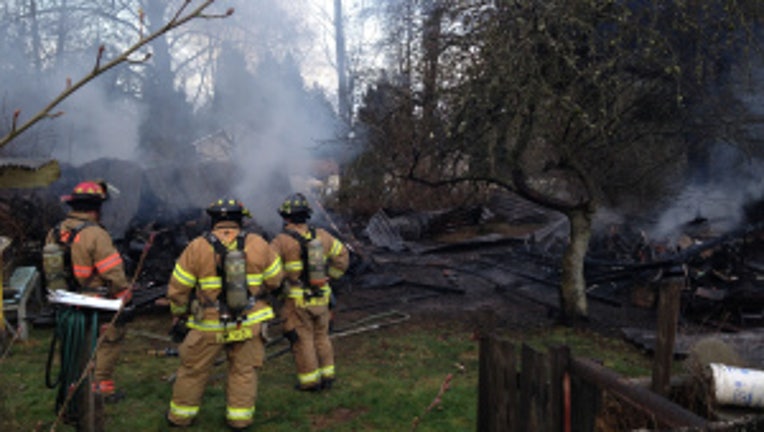 TUKWILA -- Two sheds behind a home in Tukwila completely burned to the ground Thursday morning.

Fire crews arrived on the 4400 block of S. 160th St. at 5:45 a.m. to find the sheds ablaze; the house itself was not damaged. The firefighters said they had a hard time reaching it -- they had to go down a neighbor's driveway and through a fence to reach the burning sheds.

Investigators say the homeowner delayed calling 911 and tried to put out the fire, which apparently made the situation worse. One of the residents received minor burns to his hands while trying to extinguish the blaze.

There is no estimate yet for the amount of damages to the shed, but fire investigators expect it to be a total loss.