Fire destroys North Kitsap county home, residents unharmed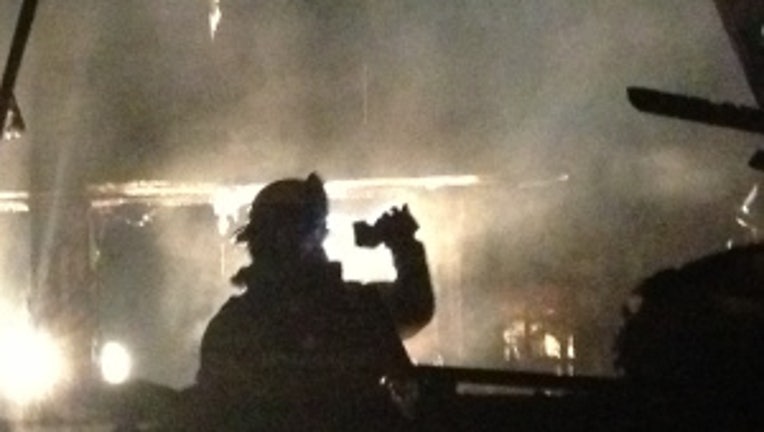 NORTH KITSAP - A raging fire destroyed a North Kitsap county home Friday night; fortunately the family was not present at the time of the fire.  The North Kitsap Fire & Rescue reports that a neighbor called 911 after seeing flames shooting out the back of a nearby home on Sunset Way around 7:30 p.m.  Firefighters arrived quickly on scene but were hampered by lack of water, as there were no nearby fire hydrants in the area.

The homeowners, two adults and two children, were not at home when the fire broke out.  They returned home as firefighters were battling the blaze.  North Kitsap Fire & Rescue says that the home was destroyed and is uninhabitable.  Red Cross is assisting the family and the cause of the fire and damage estimate has not been determined.  No one, including firefighters, was injured in the fire.