Fire destroys $4.5 million yacht in Roche Harbor


SAN JUAN ISLAND, Wash. -- Fire broke out and destroyed a $4.5 million, 85-foot fiberglass luxury yacht Wednesday in Roche Harbor Marina at Washington's San Juan Island.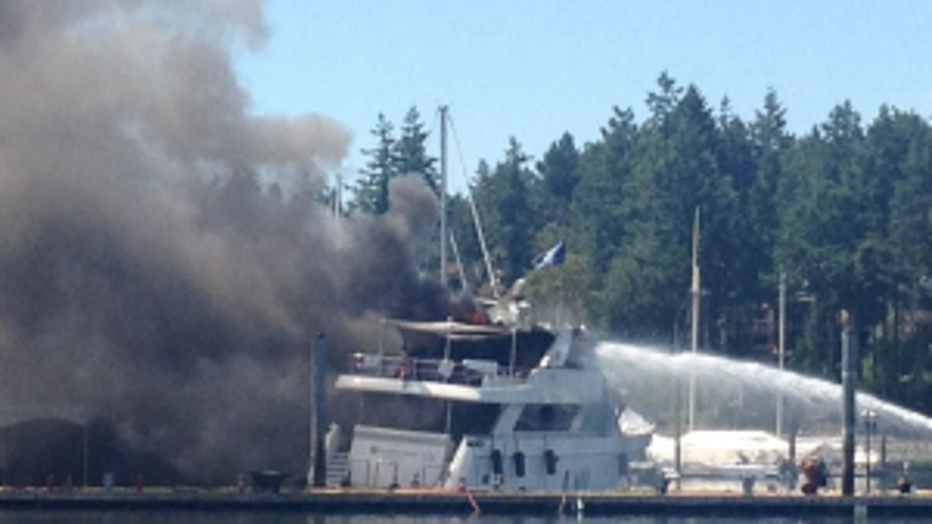 From Twiiter user Ryan Aylward.


No one was aboard at the time, and there were no injuries, authorities said.

Cause of the fire was unknown.

The yacht, the "Ocean Alexander," was on display and for sale in the marina.

The San Juan County Fire District said they received calls of a fire at the marina around 10 a.m.

At times, firefighters and the fire boat had to retreat because of the heavy black smoke that filled the air, according to San Juan Island Fire Chief Steve Marler.

According to Cpt. David Kane of Seattle, fire was coming out from the windshields, the seat and the galley of the new yacht.

No other boats were damaged.

To view video of the fire, click here.