Fire crews battling wildfires in Lewis and Thurston counties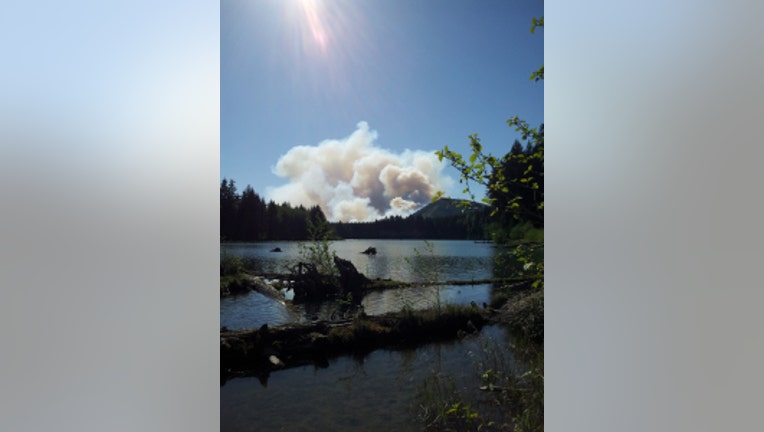 article


GLENOMA - Washington state Dept. of Natural Resources fire crews were battling two separate wildfires Sunday morning.  The Dog Mountain Fire, near Glenoma in Lewis county has burned about 10 acres of recently logged slash on private property, Karen Ripley of DNR reported.  The fire was reported Saturday morning.  There are no homes or structures threatened.  The land is owned by Port Blakely Timber Company, Ripley said.

The second fire, the C-Line Fire, is burning in the Capitol Forest in Thurston county.  That fire is about 40 acres in size, and it's burning on DNR property.  The fire is burning logging slash, Ripley said.  Smoke from the C-Line Fire can be seen in Olympia.

In addition to DNR fire crews, local fire districts and work crews from the Dept of Corrections are responding to the C-Line Fire, Ripley said.