Fire chief apologizes after 2 firefighters accused of attack on homeless


[trib_ndn vid=25725046]

SEATTLE -- Seattle Fire Chief Gregory Dean apologized Monday for two firefighters who were arrested in connection with an unprovoked attack on two homeless men this weekend.

"I apologize," Dean said. "These actions are not representative of our conduct ... we do not condone violence."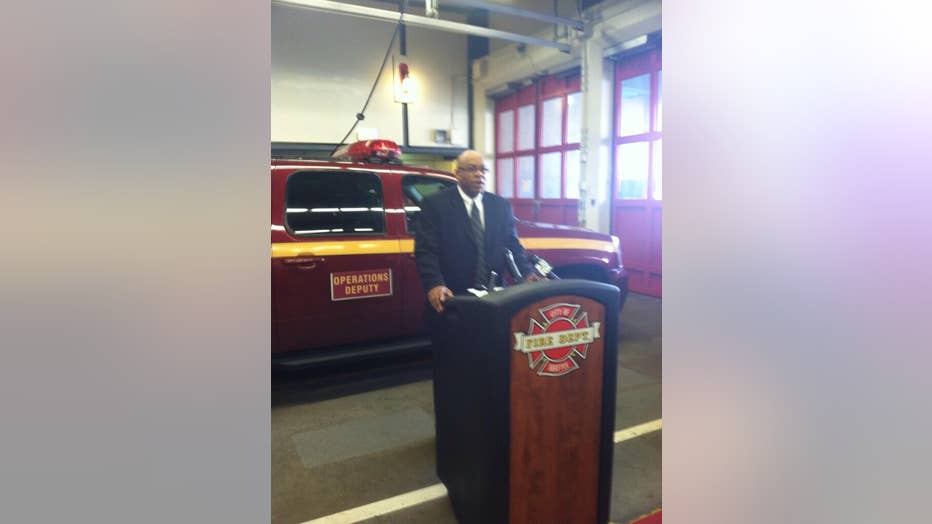 Seattle Fire Chief Gregory Dean says of the arrest of two firefighters: "I apologize." (Photo: KCPQ-TV)


At a news conference, Dean said, "Our members are supposed to protect the public, not put them at risk. "We want to assure the homeless population we are here to serve and treat everyone fairly."

Two firefighters -- Scott Bullene and Robert Howell -- along with civilian Mia Jarvinen are accused of assaulting two homeless men at Occidental Park following a Sounders match at CenturyLink Field Saturday. The assault was witnessed by many people, and ended with a self-defense stabbing that sent one of the firefighters to the hospital.

One of the unidentified homeless men was taken to Harborview Medical Center with a possible broken arm.

According to court documents, Bullene, Howell and a Jarvinen were walking from CenturyLink Field to McCoy's Firehouse near the intersection of South Washington Street and 2nd Avenue when they spotted a homeless man sleeping under the Seattle Fallen Firefighter's Memorial statue in Pioneer Square.

Witnesses told police that Jarvinen became enraged at the man sleeping under the statue and began yelling at him. With little response from the man, she punched the victim in the head and Howell allegedly stomped the victim.