Fire causes $1.25M damage to Seattle's Prag House; 13 people, dog displaced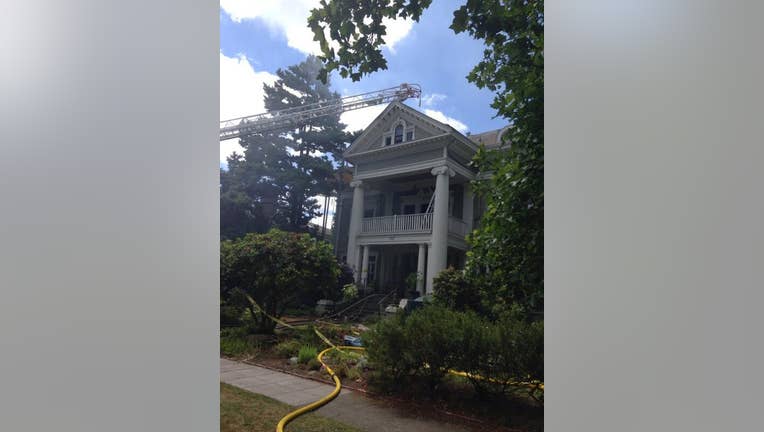 article


SEATTLE -- A fire accidentally started by workers using a grinder caused an estimated $1.25 million damage to the Prag House, a 1900-era mansion on Capitol Hill that is now a housing cooperative, the Seattle Fire Department said. Thirteen people and a dog were displaced by the fire.

One firefighter suffered minor injuries putting out the blaze at 747 16th Ave. E.

The Fire Department later said the fire was accidentally started by workers using a grinder. The department estimated the loss at $1 million to the structure and $250,000 to the contents.

The department also said the Red Cross is assisting 13 people and a dog displaced by the fire.

Prag House is a 15-bedroom house built in the early 1900s. In 1972, it was established as an urban housing cooperative that its members say seeks to foster community and sustainable lifestyles and practice a moderate form of income sharing in which members pay a portion of their income to the community in addition to payments for base dues and food.

Title to our property is held by the Evergreen Land Trust.