Fire at Oregon clothing store causes $2 million in damages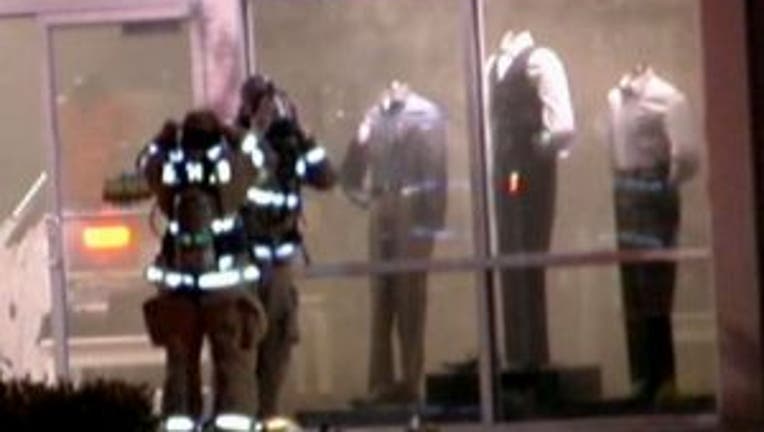 article
KEIZER, OR (KPTV) -Access issues prolonged firefighters' progress into the Men's Wearhouse store at Keizer Station, where a blaze ignited in a back room overnight.

A spokesperson for the Keizer Fire Department says the fire broke out at 12:22 a.m.  The initial alarm that sounded was a burglary alarm, which automatically triggered a police response.

When Keizer officers arrived, they discovered a broken window, believed to be fire-related, which was likely what triggered the alarm. Then they saw the smoke inside the store and called immediately for a fire response.

Fire crews arrived from Keizer, Salem and Marion County.  They attempted to enter through an outside door on the side of the building which turned out to be unusable, and completely welded shut.

Once they got past the sealed door, firefighters then encountered temporary walls that covered the door from the inside, which they also had to cut through.

Eventually, fire personnel were able to get through a small maze of walls and made access into the store, which was filled with smoke by this time.

The fire appeared to have started in a back area where overstock was kept and where alternations took place.  It was knocked down in a short amount of time.

There were no reports of injuries, but a lot of expensive suits suffered smoke damage.  Initial monetary damage was estimated at more than $2 million.

The exact cause of the fire is still under investigation.