SEATTLE == Today will feature showers at times, with some sun breaks and maybe a rainbow. There is a chance of a thunderstorm in the South Sound.

Highs will be in the low 50s.  We're looking dry and mild Tuesday through Thursday.  It'll be partly-to-mostly sunny with highs near 60.

The pollen count will go up -- tree pollen.  Friday looks showery, mid 50s.  The weekend is uncertain.  Right now it looks dry on Saturday for Sounders with showers on Sunday.

That could change though.

Viewer photos of the day . . .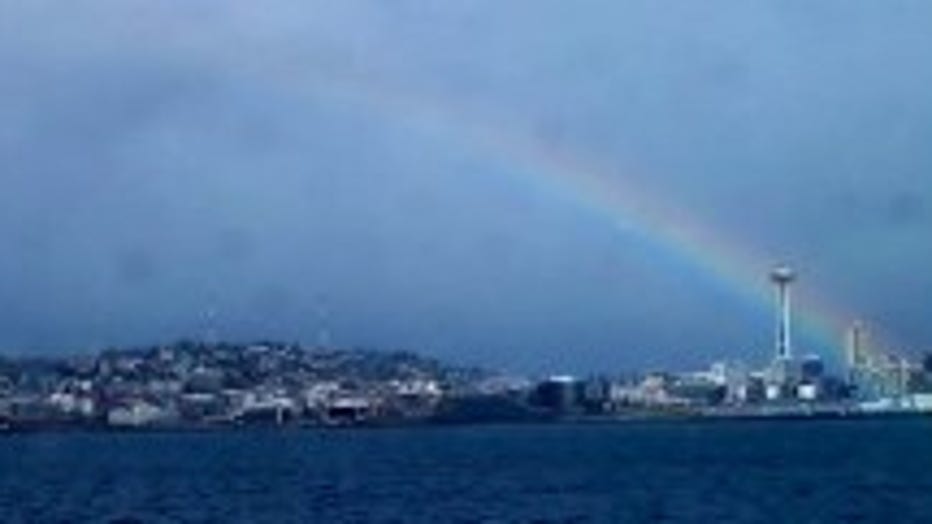 Rainbow over the Space Needle. From Julia coming in from Kitsap County on the Bremerton Ferry.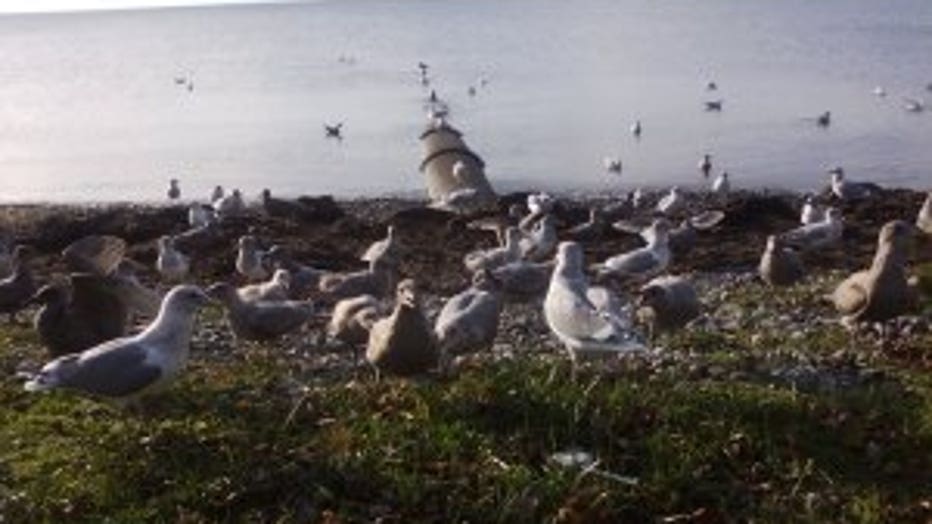 Seagulls at Birch Bay. From David in Blaine.