Fighting back: New, non-lethal weapon aimed at fending off attackers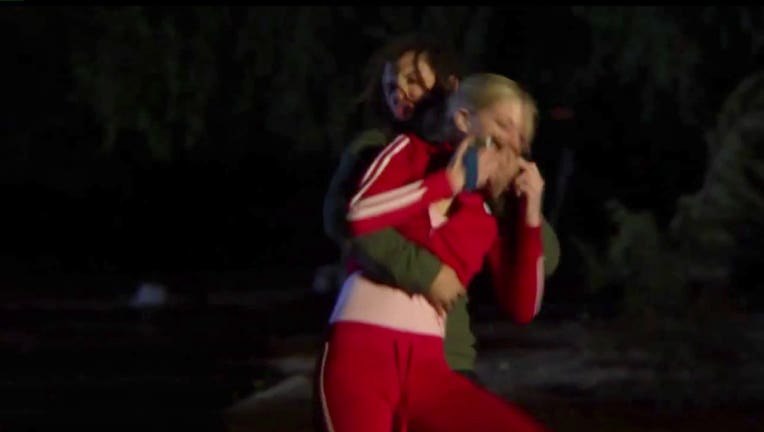 SEATTLE -- Already this year, three women walking alone in the Seattle area have been attacked.

In one, a still-unidentified man stalked a young victim in Belltown and then tried to rape her.

"When I went to walk past him, he grabbed me by my shoulders. That look in his eye, he was totally in predatory mode," the victim said.

In another, two men followed a woman from the Federal Way Transit Center earlier this month, broke her jaw and stole her car.

And a woman in White Center was raped by a man who also stole her shoe-shaped purse.

All three victims fought for their lives.

It's attacks like that those that Michel Teig, president and CEO of TigerLight Inc., hopes to prevent with a new device called the TigerLight Peacekeeper Mini.



Teig, who has seven daughters, says his company, based in Heber, Utah, was founded by his brother, who is in law enforcement, and who has long made flashlights with pepper spray available for law enforcement officers.

But they wanted to produce something that everyone could use.

They started an Indiegogo fundraising page and raised more than $50,000 to build the prototype and put the Peacekeeper Mini into production.

It has a hand strap so runners won't drop it in a panic, it fires a powerful pepper spray, and it actually calls for help using Bluetooth technology.

"You have a daughter at school and she's going from the library to her car," Teig says, "and three guys stop her and want her to go with them. And they're not going away. They haven't attacked her. She hasn't sprayed them, but she's scared to death.

"She gives a little push on a button that alerts, that sends a Bluetooth signal through her cellphone, to phones of 200 other students on campus that are within a thousand yards of her,  and to her parents in a state who are 500 miles away, and her picture comes up on their phone with her exact GPS location and the time she pushed the button, the whole thing, and notifies she's in trouble, and all of a sudden these guys are standing there with 200 students around them."

And she can always fire the pepper spray, if necessary.

West Linn (Ore.) police Sgt. Mike Stradley who served with the Portland police for 25 years, says the law enforcement version of the Peacekeeper Mini has saved his life.

"What the TigerLight offers is a little bit of deception, frankly. They've got a light shined on them, and when the light dips out of their eyes, they`re going to reach in to see better, and they get sprayed. So, the reason it works better is because they don't see it coming."

The non-lethal weapon is also being used by members of "Operation Underground Railroad."

Tim Ballard, a former Homeland Security Agent, says they enter dangerous areas in other countries to rescue children from slavery.

"We just got back from an operation. We saved 30 victims who were being trafficked. We dealt with five traffickers, three organizations who were trafficking children. We had to go undercover, me and my team. We had the TigerLight with us. It's what keeps us safe," said Ballard.

TigerLight is donating 20 percent of the proceeds of Peacekeeper Mini sales to "Operation Underground Railroad."

Teig says they plan to start shipping out the devices in mid-September.

"Your grandma, your daughter, whoever, can very easily use it. It`s very natural. It's probably the easiest device of its type you could ever imagine," he said.