Few showers today, then lovely a Easter weekend
That pesky area of low pressure continues to circulate just off shore, sending the occasional rain shower over us today.  Highs will be in the mid-to-upper 50s.  THEN, GET READY!  Great weather ahead!  Friday will be partly sunny, with highs in the low 60s.  The Easter weekend could not be more beautiful.  Expect mostly sunny skies with a warm up -- mid 60s on Saturday for all of those egg hunts and Passover Seders; upper 60s on Easter Sunday.  Some areas could nudge 70!  Monday will be partly sunny and cooler, low 60s.  Mid-week next week it looks mostly cloudy with highs near 60.

Viewer photos of the day . . .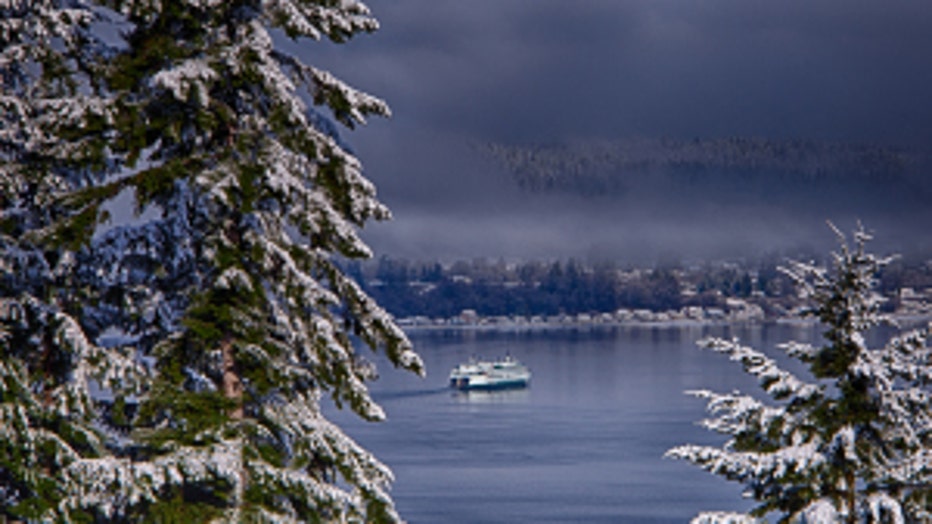 Ferry view through the snow covered trees. From Neal in Mukilteo.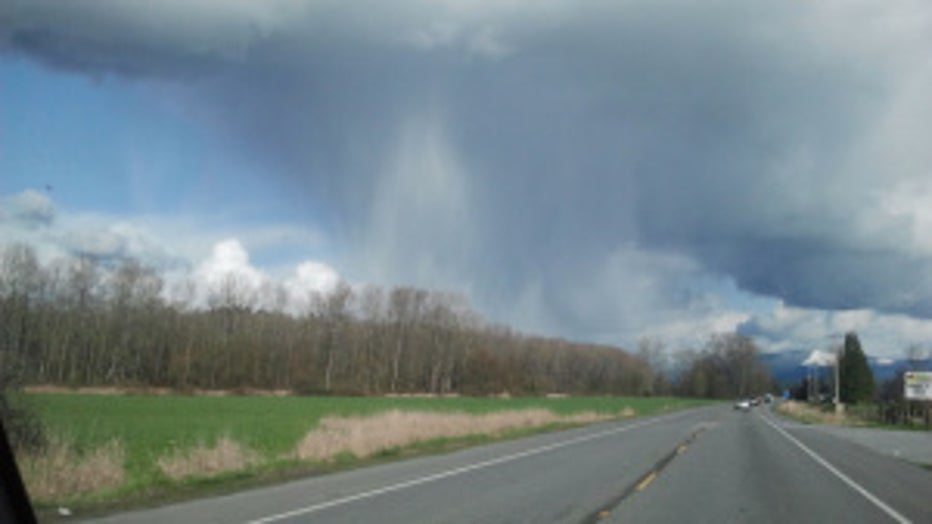 Snow shaft -- you can clearly see the area of precipitation from this cloud, and is was snow last Friday! From Vaughn in Arlington.