Few showers today, then dry week ahead
We're starting out breezy with a few showers around, mainly on the Olympic Peninsula and in the mountains.  But this afternoon the showers taper off and the winds calm down.  It's a mild day, with highs in the low-to-mid 50s.  Tomorrow through Friday, a ridge of high pressure moves in and we'll be dry and mostly sunny, with areas of morning fog each day.  Temps stay mild, with highs near 50, a few degrees above normal.  A weak systems comes through on Saturday with a bit of rain.  Right now, Sunday looks mainly dry for the Seahawks playoff game.  GO HAWKS!!!

Viewer photos of the day . . .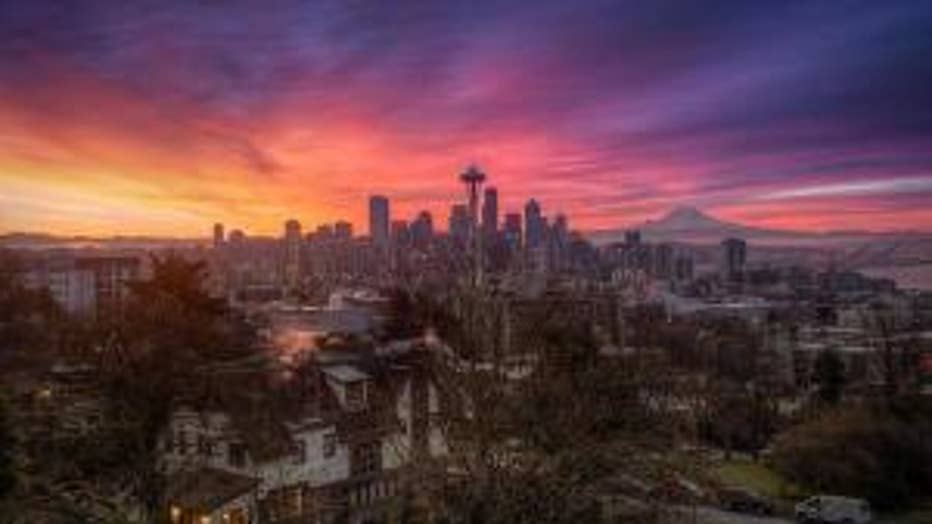 Good morning Seahawks Fans! Beautifuly sunrise show from Erin in Seattle.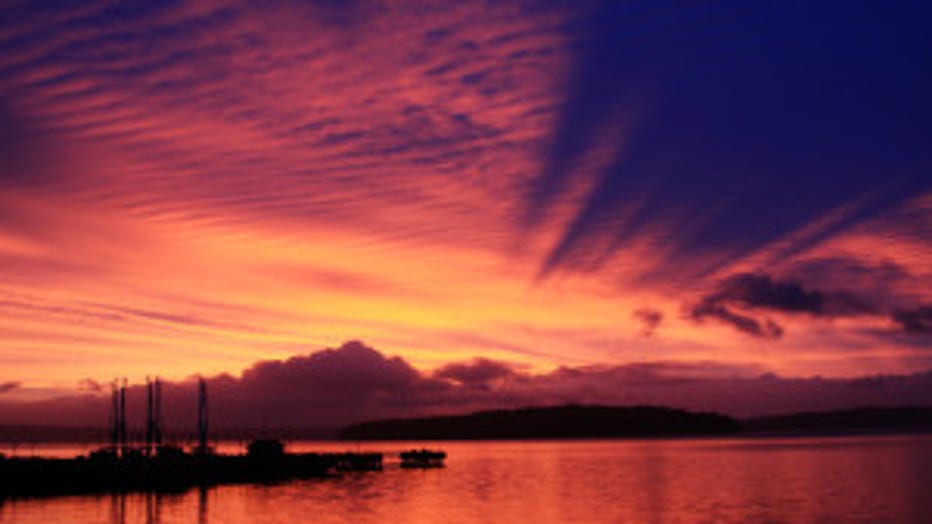 Beautiful sunrise! From Keith & Noelle in Manchester.