Few showers today, maybe snow on Friday morning
It'll be mainly cloudy today with highs in the mid 40s, which is normal for this time of the year.  There is a chance of a few showers.  Tomorrow looks dry, with some sun, but colder, with highs struggling to hit 40.  Overnight it will be cold enough that when precipitation starts in, it will probably start as snow.  Friday morning, we could wake up to some snow accumulation, certainly on higher hills, maybe down to sea level, before it warms up and changes to rain.  There is a good chance of school delays Friday morning along with a challenging morning commute.  The weekend and into Monday there will be a few rain showers with highs near 50.  Tuesday, Christmas Eve, it looks dry right now for Santa's journey.

Viewer photos of the day . . .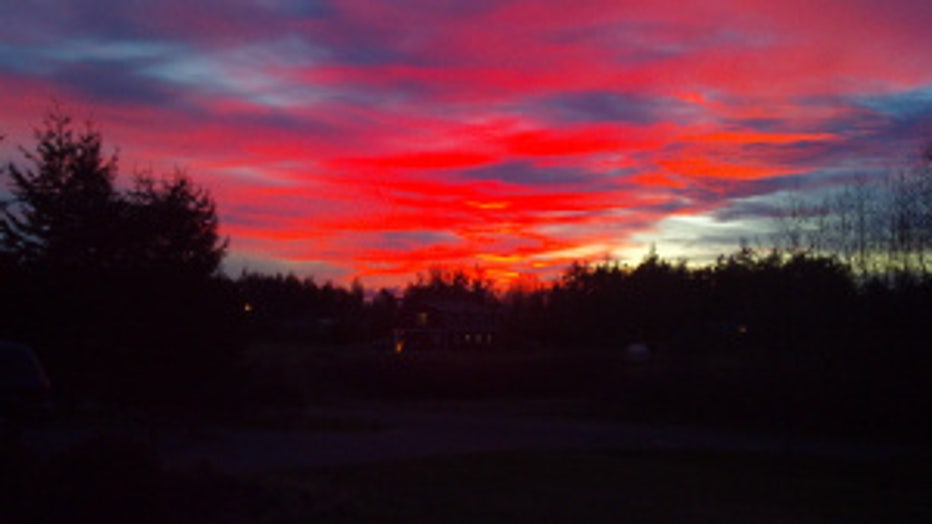 Beautiful sunset. From Lance on Whidbey Island.
Frozen jelly! From Cindy in Hoodsport.