Ferry Wenatchee hits dock at Bainbridge Island; no injuries but vessel damaged
article


WINSLOW, Wash. -- The ferry Wenatchee hit the Bainbridge Island dock at 2.3 mph on Thursday afternoon, Washington State Ferries said.  No one was injured but the ferry was damaged and will be out of service "for at least a week," WSF said.

WSF  issued a statement saying the ferry was on the 12:20 p.m. sailing from Seattle to Bainbridge when it experienced a propulsion problem.




WSF said the ferry was going about 2.3 mph when it hit the dock. No one was injured.

The vessel is currently being held at the Bainbridge Island dock for inspection. As a result, the 1:10 p.m. sailing from Bainbridge Island, and the 2:05 p.m. sailing from Seattle were cancelled.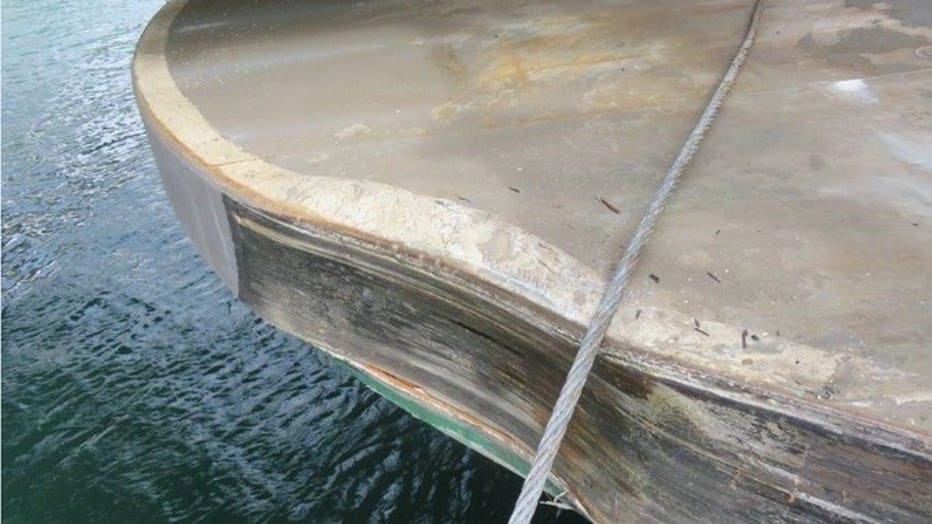 Another view of the damage to the ferry Wenatchee on Thursday. (Photo: WA State Ferries)


The ferry Tillikum was being used to help on the Seattle/Bainbridge; it stared with the 4:35 p.m. Bainbridge-to-Seattle sailing. It will be Tillikum's  first time on this run since 1968, WSF said.  Then later Thursday night, the ferry Kitsap will replace the older Tillikum on the route.