Feeling rich? Washington's personal income growth nearly doubled the national average
OLYMPIA, Wash. -- Washington led the nation in personal-income growth for the first quarter of 2018, nearly doubling the national average of growth.

Washington personal income is on pace to increase 7.4 percent this year, according to the U.S. Department of Commerce. Personal income is slated to increase 4.3 percent nationwide.

Personal income is the income received from wages, investments, rental properties, and transfer receipts such as disability insurance benefits and medical benefits. It's also known as "before-tax income."

Information services - data and tech driven businesses - were the leading contributors to wage increases in the state. Federal civilian and military raises also helped the state's numbers.

Across the country, durable manufacturing, military and mining saw the largest earnings boosts.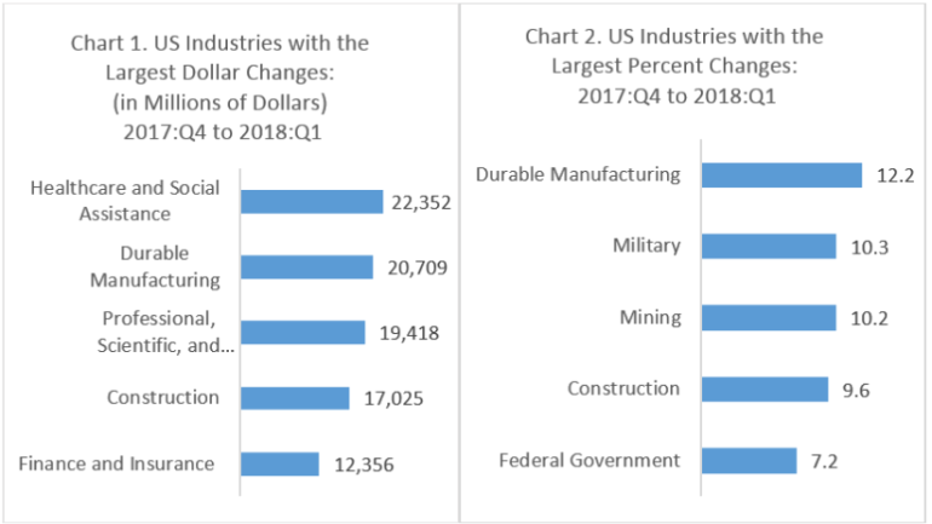 From the U.S. Department of Commerce.


Earnings grew in 23 of the 24 industries the Department of Commerce releases quarterly reports on.

Incomes in rental properties also grew nationwide at 2.6 percent. However, that's down from the 7.4 percent growth in the fourth quarter of last year.

Transfer receipts also increased 5 percent, mainly due to a bump in Social Security benefits that went into effect earlier this year.

Personal income is closely monitored because of it's connection to GDP.  It's also a key indicator on the overall health of the economy.