Feeling lucky? Washington Lottery offering up Seahawks tickets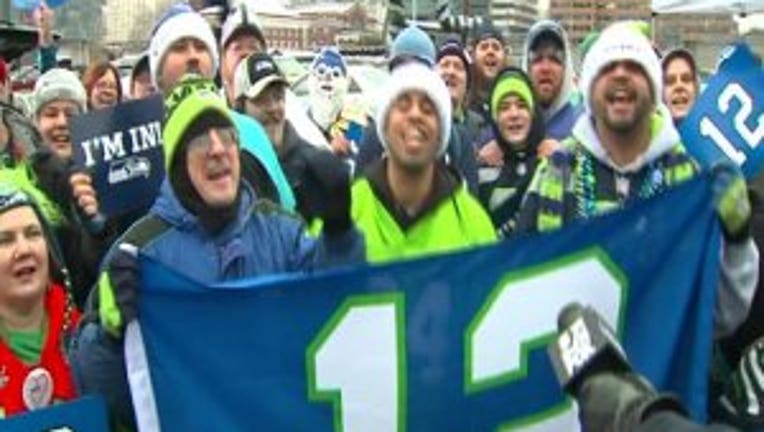 SOUTHCENTER MALL -- A pair of playoff tickets. Parking. Hotel. $100 to spend on swag. That's what the Washington Lottery is putting up for bids today, and 10 lucky people will join the 12th Man at the homegame against the New Orleans Saints on Sat., Jan. 11th at CenturyLink Field.

To throw your hat in the ring, stop by the Westfield Southcenter Mall and purchase a $10 Scratch ticket at the Lottery Kiosk. You can only pay in cash. The first 1,500 people in line are guaranteed a chance to purchase a ticket and enter the drawing.

Fans can start lining up for Scratch tickets at noon today, and the drawing is scheduled for 7 p.m. tonight.

Ten people will win the grand prize, and another five lucky winners will get a pair of autographed Seahawks Elite Receiver Gloves, and a $300 Pro Shop gift card.

You can get more details on the Washington Lottery website, or check out the Facebook event page for more info.